Becoming a learning organization
Are you keen to providing lifelong learning to your employees?
In today's uncertain and changing economic climate, information and methods become rapidly obsolete, leading learning forward as the crucial goal of any organization. Developing individual and collective intelligence while leveraging and transferring knowledge is part of thriving in a rapidly changing environment and maintaining competitiveness on the market.
The concept of the 'learning organization' emphasizes the necessity for lifelong learning, during which staff members will find themselves in constant and privileged position to explore, analyze and actively contribute to the strategy and development of the organization.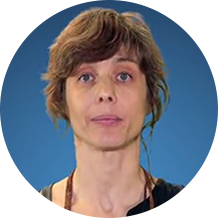 Use technology to build relationships and build truly global teams that work together.
Anne-Laure Fayard
Associate Professor of Management, NYU Tandon School of Engineering