No Learning – No Transformation
So lautet der Titel des Vortrages von Stephan Atsou, Head of BeNeLux, DACH, UK & Nordics, auf der Rethink! HR Tech 2017 in Hamburg.
Wenn strategische Entscheidungen getroffen und Transformationsprozesse eingeleitet werden, erwartet man von der Personalentwicklung eine effiziente Anpassung der Humankapitals.
In seinem Vortrag spricht der Referent über die Herausforderungen, Konsequenzen und Lösungen für Personalentwicklung, um die strategische Transformation kontinuierlich und erfolgreich umsetzen zu können.
Des Weiteren, dreht es sich bei der Veranstaltung um die neusten digitalen Trends in den Bereichen Human Ressource & Learning and Development Management.
Aber nicht nur Vorträge stehen auf der Agenda. Die Besonderheit, und somit der Reiz zur Teilnahme für CrossKnowledge, sind die neuen "Exchange"Formate mit den Leadern in der Personalentwicklungsbranche. Geplant sind Keynotes, "Ice-Breaker",  Tech Sessions und Networking.
Schauen Sie bei unserem CrossKnowledge Meeting Stand #5 vorbei und diskutieren Sie mit unseren Kollegen zu den aktuellen Personalentwicklungsthemen.
---
Unsere Experten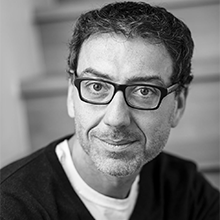 Stephan Atsou, Head of BeNeLux, DACH, UK & Nordics
Vortrag: No Learning, No Transformation; am 13.März.2017 um 12.15 Uhr
Nicolas Aubin, Global Account Director
CrossKnowledge Meeting Point #5
Kontakt: [email protected]
Fabian Forst, Global Account Director
CrossKnowledge Meeting Point #5
Kontakt: [email protected]