Dominique Chalvin
Psychology & Sociology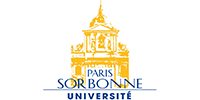 With degrees in Psychology and Sociology from the University of Paris-Sorbonne, Dominique Chalvin also holds a degree in Enterprise Output Management (EOM) from the International Transactional Analysis Association (ITAA) in San Francisco.
He was in charge of training in a large manufacturing company before creating and directing the "Human Resources Management" department of 50 training consultants at Cegos. He has also created and led a number of seminars on adult teaching and training solutions.
Today, he leads seminars on management, team building, communication and personal efficiency. As a coach, he provides support to directors and managers.
See all Faculty members