Editeurs de contenus et partenaires revendeurs
Sélectionnés pour la qualité de leurs contenus, ces partenaires apportent le complément aux domaines de formation non couverts par le catalogue CrossKnowledge. L'intégration avec la CrossKnowledge Learning Suite permet aux clients d'accéder très facilement à l'ensemble des ressources pédagogiques et ce quelque soit le domaine.
Business Digest
Pour mieux comprendre le management dans un environnement de plus en plus changeant, les Business Digest sont des dossiers synthétiques sur les réflexions et pratiques innovantes en matière de management. Ils sont basés sur la synthèse de livres de référence, complétée de témoignages de managers et de dirigeants du monde entier qui illustrent l'idée présentée, son appropriation par un collectif, les actions qui ont été décidées dans l'entreprise et les résultats obtenus.
Les Business Digest vous permettent de mieux comprendre l'environnement de l'entreprise et ses évolutions, de prendre du recul par rapport au quotidien en élargissant votre champ de réflexion et vous ouvrir à de nouvelles pratiques.
Editions ENI
Spécialiste de la formation bureautique, ENI Editions est le créateur et l'éditeur de la solution MEDIA plus eLearning, la seule solution en environnement réel, proposant une méthode pédagogique unique. La solution MediaPlus eLearning a été adoptéé avec succès par plusieurs centaines d'entreprises, administrations, écoles, centres de formation et est reconnue pour sa très grande qualité pédagogique.
getAbstract
getAbstract's mission is to find and expertly compress critical business knowledge for universal access. This knowledge is provided in a format that's quick and easy to absorb.
getAbstract's summaries allow professionals to stay current and competitive, so they can become leaders who make better decisions. getAbstract includes a library of more than 10,000 business book summaries, TED Talk briefs and compressed economic reports.
LearnSmart
CrossKnowledge has partnered with LearnSmart to provide IT, Security, and Project Management training seamlessly delivered within the CrossKnowledge platform or integrated with any SCORM or AICC compliant LMS. Our LearnSmart partnership provides CrossKnowledge customers with over 1000 business critical topics, expert instruction, and HD video instruction.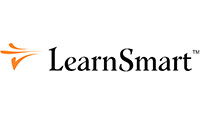 Procurement Academy
Established in early 2008 by former international procurement leaders, Procurement Academy is all about competence development for corporations: they train your staff to what is required for their roles using hands-on, world-class content and courses. See below their presentation video.
Procurement Academy's create a world-class learning environment for their customers that will allow each individual within the procurement team to develop the required skills needed for each specific task. Their solutions provide customized learning paths tailored for each procurement job, with a focus on training global corporate procurement departments.
Safari Books Online
Safari sélectionne les livres en ligne des meilleurs auteurs et éditeurs technologiques pour les mettre à disposition dans une base de donnée à destination des professionnels de l'IT et du management. Ils peuvent ainsi y trouver rapidement et facilement les solutions aux problèmes critiques qu'il rencontrent au jour le jour.