The current approach to leadership development is not delivering on its promise! This doesn't mean it shouldn't be one of your organisation's priorities.
Then, why is leadership development failing today? How should you re-shape your strategy? Who should be involved?
Please join us for a new edition of the CrossKnowledge Breakfast and get inspired by our 3 experts!
 3 KEY NOTES:
Jan Rijken
 ,
Re-Shape Your Leadership Development Strategy
David Perring
,
The Power of Coaches and Peers to Support New Managers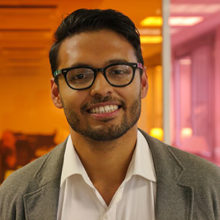 Danish Khan
,
Best-in-Class Leadership Development Cases

MAIN TAKE-AWAYS:
A new leadership development framework with key metrics to enable performance tomorrow, today & now
How to blend your Leadership Development to deliver just-in-time, just-enough with impact
The power of coaches and peers to support new managers 
Case study and transformation examples