Is your skills gap hindering your organisation's potential for success?
Although companies are investing substantially in skills development, Gartner research has indicated that 80% of employees are still missing skills for current and future jobs. What's missing in the equation?  Whether due to a lack of understanding of what essential skills are required, or a lack of focus on key L&D enablers, it is now critical for CLO's and their L&D departments to adapt and drive the upskilling of the workforce for a competitive advantage.
Don't miss this worldwide roadshow as the latest L&D research and insights come to London this February:
When: 6th February 2019
Time: 08:45 – 11:30
Location: Etc Venues Victoria, 1 Drummond Gate, Pimlico, London, SW1V 2QQ
DISCOVER JOSH BERSIN'S MASTERCLASS
Join Talent & Learning Thought Leader Jan Rijken, in this highly interactive session (part of the global CrossKnowledge roadshow), as he discusses:
The dynamics with the L&D environment that impact employability

 

2019 L&D trends that will impact skills development

 

Key challenges that CLOs specifically face 

 

Who should take responsibility for developing employees' skills? 

 
Following Jan's keynote session, a CLO from a well-known global brand will share their best practices on how they are successfully harnessing soft skills for company success.
The roadshow will finish with a demonstration of how CrossKnowledge, a global leader in digital learning, support organisations across the globe in their soft skills development strategies. During the demo, discover: 
Features & workflows of  BlendedX, a structured and guided learning path by CrossKnowledge that strengthens learning and engagement  

 

A brand new and superior coaching interface that brings human interaction back to digital learning  

 

How gamification and a streamlined user-experience (UX) to help drive learner engagement
Learning tools, social learning & community-building tools
Keynote Speaker:
Jan Rijken – Learning Director, CrossKnowledge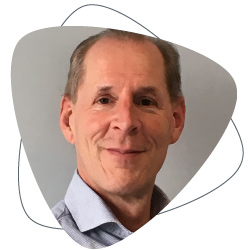 Jan Rijken is an experienced talent and learning professional with strong business and human capital impact in complex organizations. He was CLO for KPMG, ABNAmro, and Mercedes-Benz and is a recognized thought leader in the Learning & Talent community. His areas of expertise include: corporate learning transformation & strategy, talent management, leadership, team development, change management & OD, 70-20-10 and L&D measurement. As Learning Director at CrossKnowledge, Jan's main goal is to share his experience and knowledge and build a learning leader community.