Is your skills gap hindering your organization's potential for success?
Although companies are investing substantially in skills development, Gartner research has indicated that 80% of employees are still missing skills for current and future jobs. What's missing in the equation? Whether due to a lack of understanding of what essential skills are required, or a lack of focus on key L&D enablers, it is now critical for CLO's and their L&D departments to adapt and drive the up-skilling of the workforce for a competitive advantage.
Don't miss this worldwide roadshow as the latest L&D research and insights come to Hoboken this March.
Join Talent & Learning Thought Leader Jan Rijken, in this highly interactive session (part of the global CrossKnowledge roadshow), as he discusses:
The dynamics with the L&D environment that impact employability
2019 L&D trends that will impact skills development
Key challenges that CLOs specifically face
Who should take responsibility for developing employees' skills?
Following Jan's keynote session, Bob Zimel, Global Director of Learning at Solvay will share their best practices on how they are successfully harnessing soft skills for company success.
Keynote Speakers:
Jan Rijken – Learning Director, CrossKnowledge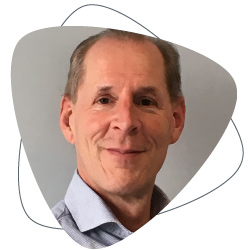 Jan Rijken is an experienced talent and learning professional with strong business and human capital impact in complex organizations. He was CLO for KPMG, ABN AMRO, and Mercedes-Benz and is a recognized thought leader in the Learning & Talent community.
Bob Zimel – Global Director of Learning 
Bob Zimel, CPLP is Global Director of Learning for Solvay, a specialty chemical company based in Brussels, Belgium, with 25,000 employees in 58 locations.