Global Digital Learning leader CrossKnowledge will be welcoming clients to Paris for its annual conference, Talent 2016, on 17 March.
This international event will be attended by 750 L&D and HR experts and professionals and will feature a complete program of keynotes, workshops and round table sessions. The day will be hosted by Donald H. Taylor, chairman of the Learning & Performance Institute.
"This event promises to offer many sources of inspiration and to help participants analyse the challenges of digitalization and the new skills, approaches and modes of collaboration it brings. Our clients from all over the world will be exploring these subjects throughout the day." Steve Fiehl, Chief Innovation Officer, CrossKnowledge.
With Talent 2016, CrossKnowledge is eager to highlight its expertise and its vision of Digital Learning. In particular we will be turning the spotlight on two eminent members of the CrossKnowledge Faculty.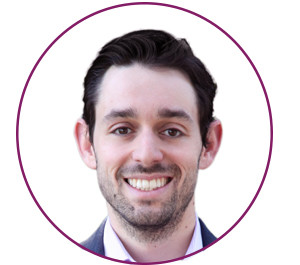 Jacob Morgan will be talking about "Why the Future of Work is All About the Employee Experience". His opening keynote address will explore three environments that create experiences for staff members: digital (through the prism of technology); cultural; and physical. Jacob will suggest key practical ways of attracting and retaining talent within organizations.
Marie Miyashiro, author of the best-selling book The Empathy Factor, will be presenting the closing talk on the impact of empathy and interpersonal communication on the daily working environment. She will be showing how to cultivate these factors in organizations to improve employees' experiences and, by extension, to enhance their performance.
The afternoon will be open for sharing and feedback. Client testimonials include Schneider Electric (France), Zurich Insurance (Switzerland), Thalès (France), WorldSteel (USA), Suez (France), Telenor (Norway), Linklaters (UK), Air Liquide (France), ICN (Brazil), L'Oréal (France), IPSEN (France) and Bradesco (Brazil), all of whom will be illustrating how Digital Learning helps them respond to the challenges faced by their organizations.
Also during the event, the Learning Initiative Awards will acknowledge innovative initiatives implemented within organizations, namely digital training projects designed and developed by client teams using CrossKnowledge solutions in 4 categories:
Best digital learning roll-out,
Best initiative in content creation,
Best initiative in learner engagement,
Best initiative in blended learning
The jury comprises CrossKnowledge clients: Sylvie Peirano, Director of Digital Learning at Engie (France), Bart Schutte, Director of Digital Learning & New Technology at Saint Gobain (France), Bruno Steurer, Head of Learning & Development at Swiss Life (Switzerland), Vincent Maurin, eAcademy Lead at ArcelorMittal (Luxembourg) and Kimberly Andrews, Senior Manager Leadership & Management at Ricoh Americas Corporation (USA).
The conference is for CrossKnowledge clients only.
For further information click here.
---
CrossKnowledge is a global leader in distance learning solutions. Its flexible solutions, available in "SaaS" mode and 100% "cloud" based on exclusive learning formats, content that reference worldwide and a range of support services. CrossKnowledge solutions facilitate the rapid increase in the competence of all employees and the distribution of the company's strategy while providing a unique learning experience for the individual and a high return on investment for the organization.  formats and educational content CrossKnowledge have been designed in collaboration with a "faculty" international, composed of the best experts and professors from leading business schools. CrossKnowledge's expertise in instructional design and deployment is formalized within the CrossKnowledge Academy and made available to customers as part of certification programs. CrossKnowledge operates globally and caters to companies of all sizes and all sectors, totaling over 12 million learners.  CrossKnowledge is part of the Wiley group.
Press contacts:
CrossKnowledge: Estelle Milo – 33 1 41 38 14 86 – estelle.milo@crossknowledge.com
Comcorp:
Marie-Caroline Saro – 33 1 58 18 32 58 – mcsaro@comcorp.fr
Nathalie Sassier – 33 1 84 17 84 18 – nsassier@comcorp.fr