Learning Suite:
The Learning Experience Platform
Our Learning Suite is a Digital Learning Platform  that helps you easily engage your learners with different learning experiences to deliver real business results.
Are you giving the people in your organization
the best learning experience possible?
Offer socially engaging learning experiences that suit your organization's learning strategy
Mix and match two different learning experiences,
simultaneously or separately, to fully meet all your learning needs.
Guided Learning with Blendedx
A step-by-step, structured learning experience that drives engagement.
Open questions, polls, on the job assignments, assessments, gamification… encourage information sharing and let ideas flourish.
Intuitive, user-friendly interface and easy navigation for an unparalleled user experience.
Motivate learners individually through a dedicated coaching interface.
Want to see more of our coach interface?
Self-Driven Learning with Learning Channels
Create communities of learners with similar learning interests.
Highlight learning resources that might be interesting for individuals in the community.
Suggest the most relevant training curriculums using our proprietary algorithm – similar to the ones used by Amazon and Netflix.
Allow learners to learn at their own pace at times that are convenient to them.
Discover Learning Channels
My Learning, our mobile learning app, lets your learners access these experiences anywhere, anytime and across multiple devices.
Creating and Managing Learning Experiences
Has Never Been So Easy!
Easy to use
● Easily create training programs
● Register and manage new learners
● Market/promote your training programs
● Empower your managers and experts to create their own trainings
Easy to Customize
● Customize your portal with the look & feel of your brand.
● Go further and customize for different groups
● Add your content, our content, or third party content seamlessly
● Use Big Data and semantic search to offer personalized learning experiences
● Available in 29 languages
Easy to Monitor
● Keep track of learner progress in real-time
● Monitor your learning KPIs easily with customizable dashboards.
Easy to Deploy
● You are not alone. We are with you.
● Full SaaS based solution. Ready to use today.
Already have a platform that doesn't suit your needs?
The CrossKnowledge Hub easily integrates into your existing tools to simplify the end-user experience, enhance accessibility, and increase productivity. It also acts as a layer above the CrossKnowledge Learning Suite, to link different applications and capture all informal learning. With the CrossKnowledge Hub, our Learning Suite becomes a complete Learning Experience Platform also called LXP!
Add Value to Your Organization
with CrossKnowledge Learning Suite
Top companies trust our Learning Suite to empower
their workforce!
Your employees and your company will benefit from a multi-awarded solution.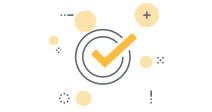 Learner-Centric Service Level Agreement 99.5% guarantee; >99.8% noticed.
Your data is secured! Our learning platform is ISO 27001 certified.