How can you accelerate your company success with soft skills acquisition?
Following the popularity of our recent Survive & Thrive global roadshow, we are pleased to announce that we will now be running an online version of the event in an exclusive 1hr webinar.
55% of the workforce needs reskilling with soft skills as the number 1 priority! Technology is impacting business models, the workforce roles and their skills. Reskilling is the only answer to stay competitive – Is your skills gap hindering your organization's potential for success? Although companies are investing substantially in skills development, Gartner research has indicated that 80% of employees are still missing skills for current and future jobs. What's missing in the equation? Whether due to a lack of understanding of what essential skills are required, or a lack of focus on key L&D enablers, it is now critical for CLO's and their L&D departments to adapt and drive the up-skilling of the workforce.
Join Talent & Learning Thought Leader Jan Rijken, in this interactive webinar, as he discusses:
The dynamics with the L&D environment that impact employability
2019 L&D trends that will impact skills development
Key challenges that CLOs specifically face
The 3 entities responsible for developing employees' skills: Learner; Line-manager; L&D
Host: Jan Rijken – Director CrossKnowledge Institute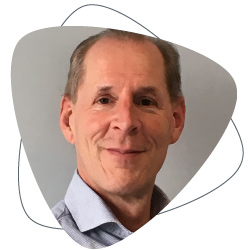 Jan Rijken is an internationally recognized thought leader, adviser, researcher, author, speaker on corporate Learning, Talent and Leadership Development and a visiting Professor at IE University. He was CLO for KPMG, ABN AMRO, and Daimler and his areas of expertise include: corporate learning strategy & transformation, governance, L&D measurement, skills acquisition and leadership development,. As Director of the CrossKnowledge Institute, Jan's main goal is to share his experience and knowledge and build a learning leader community. Jan is one of the lead-facilitators of the international Masterclass L&D Leadership and lives in the Netherlands