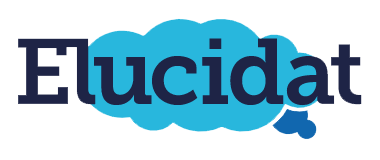 A authoring platform built for collaboration
Elucidat's guided authoring functionality makes it possible for users to create engaging, impactful eLearning content, so that anyone can quickly share their knowledge and skills with their organization.
Designed to tackle some of the most common challenges of producing and delivering online learning, Elucidat offers a solution for novice and experienced authors, as well as subject matter experts.
Produce quality
content 4x faster
Elucidat Learning Accelerator is what sets the authoring platform apart – allowing users to produce e-learning up to 4x faster than before. Learning Accelerator is a selection of 28 ready-to-go templates with learning design best-practice built-in. Users can get a recommended template based on their project needs or select manually – as well as access to a range of completed examples and downloadable storyboards for inspiration.
Open up authoring, without the risk
In addition to its powerful features, Elucidat's next generation authoring platform also offers unrivalled levels of user management. Administrators can create custom-fit permissions for users that fit your way of working.
With the ability to add or remove access to features on a granular level, administrators can open up authoring to wider teams, while staying completely in control of the features and permissions your users access.
Meet our partners
With a large ecosystem of partners, CrossKnowledge delivers end-to-end digital learning solutions
for your organization to upskill and reskill your workforce.