In our ever-evolving workplaces, your key talent and middle managers encounter obstacles to their performance and the success of their teams every day.
Our facilitated learning programs help your managers:
Navigate and adapt to
fast-paced change
Produce innovative ideas and growth
initiatives with their teams
Increase productivity and reduce
collaboration mishaps
Bring together hybrid teams to foster a
culture of teamwork
Your top talent thrives when you put their development first
Equip your key talent with the right capabilities to navigate your most pressing business and performance challenges, with these facilitated leadership programs:
Participants connect and practice new skills in a collaborative learning environment. Each program offers a well-structured blended learning journey that combines self-directed modules with live virtual group sessions for maximum impact.
These leadership development programs are best suited for:
Frontline business leaders
Cross-functional team leaders and project managers
Facilitation experts boost learning outcomes
Participants report*:
18% increase in MANAGERIAL CONFIDENCE
59% higher ORGANIZATIONAL BELONGING
40% higher levels of BEHAVIORAL CHANGE
* Wiley internal data, compared to learning experiences without facilitation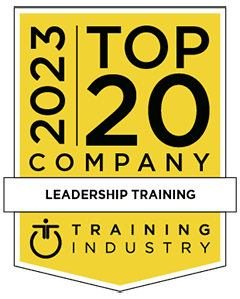 Partner with a
Top Leadership Training Company like CrossKnowledge
for maximum learning impact.
Program delivery
Up to 15 learning hours, over 4 weeks
An engaging blend of self-directed learning content and live virtual group sessions guided by facilitation experts.
Readily deployed.
Cohorts: select participants to form small groups of 10 within your organization and schedule the program at your convenience. We do the rest.
Facilitated group sessions: an engaging blend of situational learning, discussion, peer and group practice with goal setting and room for Q&A.
Self-directed learning + Assignment
See how our facilitated learning programs work
The CrossKnowledge advantage
Increase your training impact and learner satisfaction.
Here's how we deliver results and up to 37% higher Net Promoter Scores:
Outcome-designed
Engaging content activities, developed
with renowned experts, delivered in a
proven learning design.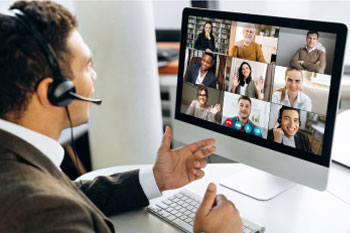 Cohort-based
Your employees learn together with
their peers and within the context of
your organization, at scale.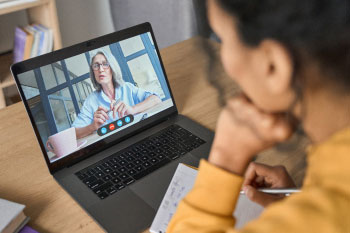 Facilitator-led
One-on-one guidance and virtual
sessions packed with purposeful
interaction and peer-to-peer learning.
Ignite collaborative
learning