The CrossKnowledge Academy is exclusively dedicated to our L&D clients to get the best out of our solutions and step into an exclusive L&D community to exchange and apply best practices. We are a team of experts, consultants and researchers in the field of (digital) pedagogy dedicated to increasing the skills of the L&D function.
What do I get with the CrossKnowledge Academy
A dedicated website available in English, French, Brazilian Portuguese and Dutch

Recommended paths based on your role

Synchronous and asynchronous courses as well as micro-learning resources, available anytime

Exclusive events designed and facilitated by world-class experts
HILL, an exclusive Masterclass
8-week program to learn how to build High Impact Learning that lasts

Weekly on-on-one coaching sessions

Gamified virtual classroom sessions

Facilitated by CK Research Manager and CK Learning Design Manager
Using the HILL principles
The HILL principles structure learning around 7 building blocks. From creating a sense of urgency to using learning as an assessment tool, the HILL principles will help you lay the foundations to create high-impact digital training programs with long-lasting results.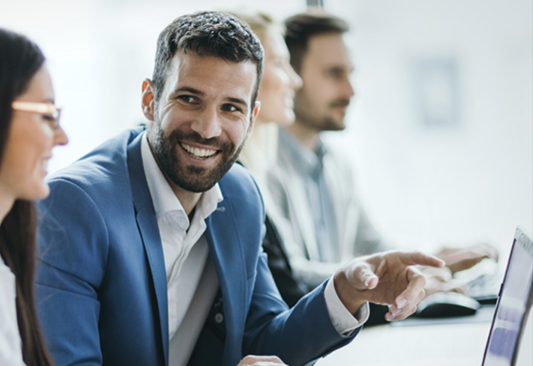 Go deeper with our webinars