A brand new videocast series to develop your growth strategy acumen
The capacity to find growth: a key asset in challenging times
Figuring out the right move to improve performance can be overwhelming for organizations. And yet, it is crucial to do so for growth – and even survival – especially in an era of rapid digital transformation.
Stiff competition, a fast-changing environment, growth stalls: all are challenges that every company must face. As you will discover in this course, however, there are ten simple paths to growth, and each successful strategy can be boiled down to picking the right combination of these paths for your situation, and following them in the correct sequence.
Through case studies of Lego, Marvel, Starbucks, IBM, Spotify, and many other organizations, Tiffani Bova shows why imitating strategies that worked for your competitors or relying on strategies that have worked for you in the past can be a mistake. To grow your company with confidence, you first need to increase your growth IQ: the capacity to make smart, strategic choices to lead your organization to durable and sustainable growth.
---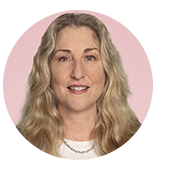 Tiffani Bova is the Chief Growth Evangelist at Salesforce, author of the Wall Street Journal bestseller Growth IQ, and host of the What's Next! with Tiffani Bova podcast. A celebrated keynote speaker and member of the Thinkers50 list, Bova inspires people to think forward, be bold, and take action. She was named one of 2020's Top Virtual Keynote Speakers by ReadWrite and is a frequent guest on media outlets such as Bloomberg, BNN, Cheddar News, MSNBC, and Yahoo! Finance. She contributes her thinking to publications including Harvard Business Review, Forbes, Entrepreneur, Diginomica, Quora, Rotman Management Magazine, and Dialogue, the leadership and management journal of Duke Corporate Education.