Have you decided to take the bull by the horns in 2023? If your plan is to go on the offensive to ensure the growth of your company in a period that is expected to be challenging, then this course, Boost Your Growth IQ, is for you! Salesforce Chief Growth Evangelist Tiffani Bova reveals what Growth IQ is, the 10 most effective growth paths she has identified, and the best way to select and deploy them.
A guide to smarter growth choices
A timely course to lead your organization to long-term, sustainable growth
Boost Your Growth IQ
Seeking new ways to grow can be daunting. But in a fast-changing and uncertain environment, missing a step and hitting a growth stall can prove fatal.
This course demonstrates the most powerful growth paths, their benefits and how best to approach them, including how to choose the most relevant paths for your context and how to combine and sequence them for greatest impact. You will discover why it can sometimes be a mistake to rely on strategies that have worked for you in the past or to imitate those that worked for your competitors. You will learn instead how best to break the status quo in order to create an inspiring customer experience and optimize your sales and go-to-market strategies.
This course has 11 sections: an overview level that defines Growth IQ, and presents the growth paths and how to strategize for each one, followed by a deep dive into each growth path in turn. You can follow this course in the recommended order or pick and choose the sections that interest you the most in the order that best suits you.
The Framework: Exploring the 10 growth paths and how to strategize for them
Customer experience
Customer-base penetration
Market acceleration
Product expansion
Customer and product diversification
Sales optimization
Churn reduction
Partnerships
Co-opetition
Unconventional, socially conscious strategies
---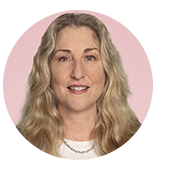 Tiffani Bova is the Chief Growth Evangelist at Salesforce, author of the Wall Street Journal bestseller Growth IQ and host of the What's Next! with Tiffani Bova podcast. A celebrated keynote speaker and member of the Thinkers50 list, Bova inspires people to think forward, be bold and take action. She was named one of 2020's Top Virtual Keynote Speakers by ReadWrite and is a frequent guest on media outlets such as Bloomberg, BNN, Cheddar News, MSNBC and Yahoo! Finance. She contributes her thinking to publications including Harvard Business Review, Forbes, Entrepreneur, Diginomica, Quora, Rotman Management Magazine and Dialogue, the leadership and management journal of Duke Corporate Education.