Organizations today suffer from an increasing lack of accountability that has severe consequences on collaboration and productivity. Our response? Three brand new Skill Paths on accountability that we have developed with leadership expert Jason Womack.
These Skill Paths offer solutions for both employees and managers, so that everyone can contribute to developing a culture of accountability.
Three actionable courses for increasing individual and collective accountability
Develop a Fuller Sense of Accountability
Everyone wants to be seen as accountable but ask them what this means and you'll get lots of different answers. This course will help you to focus on what's truly important, avoid common misconceptions, and take on the real internal drive of accountability in your work with your team.
Be a Master of Your Own Accountability
Strong accountability can accelerate your productivity, teamwork, and career. But by its very nature, accountability cannot be achieved through mere pretense or showing off, so what can you do to truly boost yours? This course guides you through the strategies in key areas.
Instill Accountability in Your Team
If you could just get the people you manage to be more accountable, you'd save a lot of time and aggravation and would improve the goodwill, trust, and communication between team members. But, by definition, accountability can't be mandated from above; it must be a drive your employees feel from within. So how do you foster it—as well as take it on yourself? This course has the answers you need.
The skill paths feature a wealth of stories, ideas, tips, activities, and tools to help you become truly accountable and help your colleagues do the same!
---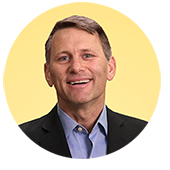 Jason W. Womack is an international speaker and leadership coach. He is the CEO and founder of The Jason Womack Company, whose mission is to guide companies and their employees to be more productive, accountable, and successful. He is dedicated to helping individual contributors, entrepreneurs, and executives work effectively and efficiently to ensure they have the time, energy, and focus to achieve more both in work and in life. He is the author of Your Best Just Got Better: Work Smarter, Think Bigger, Make More, in which he offers techniques to incrementally and consistently improve performance. More recently, he published Get Momentum: How to Start When You're Stuck, co-written with his wife Jodi Womack. In this book, they share a powerful and personalized process for improving your life and advancing your career.