A brand-new videocast series, on a much anticipated topic: Hybrid Working!
As organizations discover the value to be gained by moving—at least partially—to remote working, it is clear that hybrid working is progressively becoming the future of work.
Employees benefit by having more freedom of choice in where they want to work, whether at home, in the office or as nomads, and whether they do so 100 percent of the time or in a more hybrid way. This revolution in the way we work comes with great benefits for employees and their organizations but brings with it a number of major challenges too.
In this program Lisette Sutherland helps employees and managers alike optimize hybrid collaboration while resisting the "out of sight, out of mind" mentality. You will learn how to build trust and human connections, handle conflict and stress, run and contribute to effective meetings, manage and motivate your colleagues, recruit the best talent for a hybrid future and so much more!
With hybrid working, work together effectively from any location
---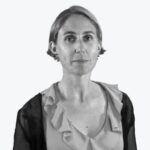 Lisette Sutherland is the director of Collaboration Superpowers, a company that helps people work better together remotely or on a hybrid basis. She is a remote-working, German-born American living in the Netherlands who is totally jazzed by the fact that it's possible to work from anywhere. Lisette has given presentations at a wide range of events, from conferences and Meetups all over the world to a TEDx talk in Kaunas, Lithuania. Her Work Together Anywhere Workshop is designed to help organizations become remote-first or hybrid. Participants learn how to align, communicate, collaborate and have fun, wherever they are located. She is the author of Work Together Anywhere (Wiley), the first complete guide to the best systems and practices for remote workers, managers and teams of any size. Her award-winning podcast, Collaboration Superpowers, features interviews with people and companies doing great things remotely.