Offer your employees access to all CrossKnowledge  learning experiences.​
Index the entire CrossKnowledge catalog to SuccessFactors with our standard connector:​
Blended learning paths​
Corporate academies to support your business priorities​
Quality content developed with our Faculty of experts
Create your own learning paths and make them available from SuccessFactors​
Your learning and development team can use CrossKnowledge Learning Suite to build their own blended learning paths (BlendedX) and capability academies (Learning Channels) and make them available to learners with direct access from SuccessFactors.​
Reduce manual work
We handle the automated synchronization of all data, allowing you to focus on your added-value tasks.​
Provide a seamless experience to your learners​
Your learners connect without any disruption through Single Sign-On, from one point of access, your SuccessFactors portal.
All your data in SuccessFactors
Ensure your catalog is always up to date. Our connector synchronizes user completions to your SuccessFactors customer portal daily.
Leveraging SuccessFactors Open Content Network
and CrossKnowledge APIs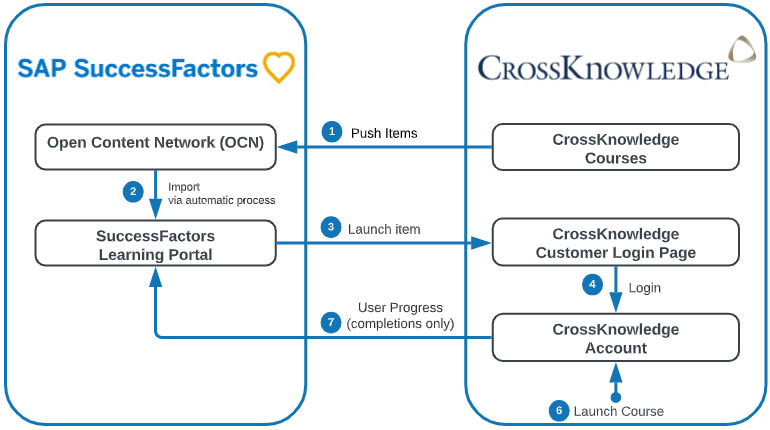 Discover how we can help you to set up your integrations.