When CrossKnowledge joined Wiley in 2014, it was with the understanding that the two companies shared a common mission: unlocking human potential through highly engaging and impactful learning.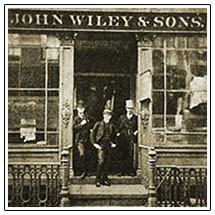 Wiley was founded 215 years ago, and CrossKnowledge has greatly benefited from the company's leading expertise over the past several years, increasing our impact on global organizations. 
Over the coming months, you may notice some changes to better support the integration, such as updates to our website and the migration of our email addresses to @wiley.com.
These changes will have no impact on your service, or the CrossKnowledge team.