A recent report by the World Economic Forum, entitled "The Future of Jobs," has ranked critical thinking as the second most essential skill for 2020.
The Fourth Industrial Revolution, which includes developments in previously disjointed fields such as artificial intelligence and machine-learning, robotics, nanotechnology, 3-D printing, and genetics and biotechnology, will cause widespread disruption not only to business models but also to labour markets over the next five years, with enormous change predicted in the skill sets needed to thrive in the new landscape.

World Economic Forum
Critical thinking is one of the most crucial skill sets for meeting these new challenges as it enables us to overcome information overload and make the most of the enormous quantity of data that we now have access to. It also allows us to manage complexity and handle new technologies and social media effectively.
This program will show you how to sharpen your critical thinking through good habits and effective tools. You will learn how to think twice about what is in front of you, to spot faulty reasoning, and to strengthen your arguments for better and more rigorous decision-making and problem-solving.
Discover how your leaders can be more effective and thoughtful in their approach!
---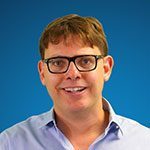 Dr. Tom Chatfield is a writer, broadcaster and tech philosopher. His books exploring digital culture—most recently Critical Thinking (SAGE Publishing) and Live This Book! (Penguin) — have been published in over 30 countries and languages, and explore the skills required for successful engagement with 21st-century business and society. A non-executive director at several not-for-profits, Tom has worked as a consultant with many of the world's leading tech companies. He is also a guest faculty member at the Saïd Business School, Oxford, for its executive leadership program, and a former associate at the Oxford Internet Institute.
His debut novel, This is Gomorrah (Hodder), was published worldwide in 2019.