We are excited to announce that we have added new Assess & Test capabilities to measure your learner's progress and support proven learning outcomes. Already available from your back office, you have countless possibilities to assess knowledge, with a large variety of customizable questions, easy UX, and great-looking results for learners, making quizzes less dull.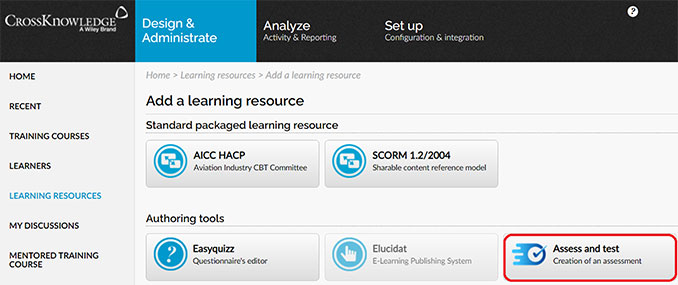 You also have access to a dedicated user guide for this new feature, as well as newly available resources in the CK Academy.
The importance of knowledge assessment for effective skill-building
Assessment-as-learning is one of the seven HILL dimensions to maximize corporate learning effectiveness and impact. You can collect information on the learner's progress through various assessment methods and validate knowledge (do employees remember) and comprehension (do employees understand) But it is foremost an opportunity for "feed-forward" as it initiates a moment of reflection for learners : being confronted with their result provides feedback on where they're at towards the intended goal. This allows them to further guide, plan and redirect their own learning.
Assess & Test is an intuitive editor packed with customization capabilities and a large variety of Q&A types.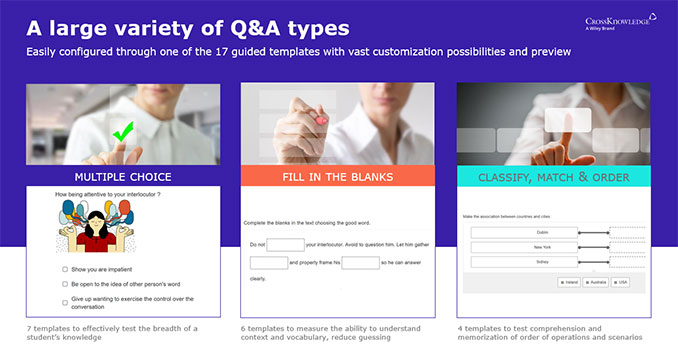 It is scalable, and you can easily reuse questions for a new test, individually or entire examinations, and drag and drop them in the right order.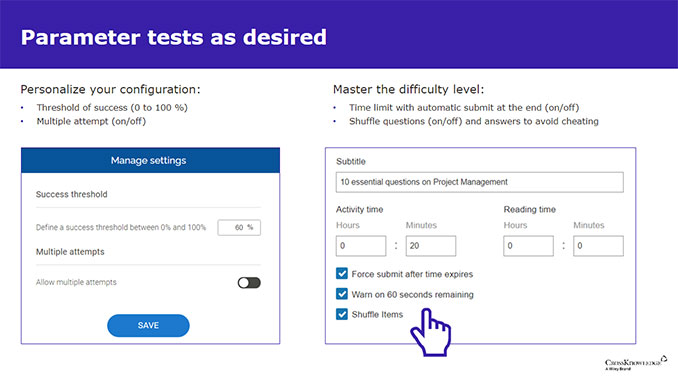 You can also parameter tests as desired including adjusting configurations like success thresholds, number of attempts, and difficulty levels.
Assess & Test boost the engagement of learners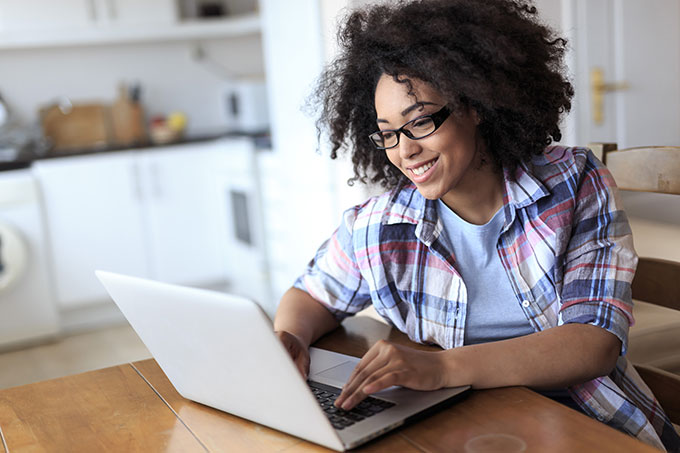 Tests are more fun, thanks to pictures, audio, video, and web resources. The variety ensures engagement and learners evaluate their knowledge. The experience is embedded in Blendedx, responsive and accessible after submission. Designed for hybrid use, the results are shared immediately and the learner gets instant feedback.