How can you create an optimal Blended Learning experience with a virtual classroom? Blended Learning has become essential in the world of corporate training, especially with the move to remote and hybrid working. It can act as a bridge between digital and face-to-face learning, making it a popular format for the challenges of training. It also has many benefits for the organization, including cost optimization, better responsiveness, and large-scale and international deployment capabilities.
Blended Learning and its advantages
The Blended Learning model combines different learning methods, revolving around 3 axes as shown below: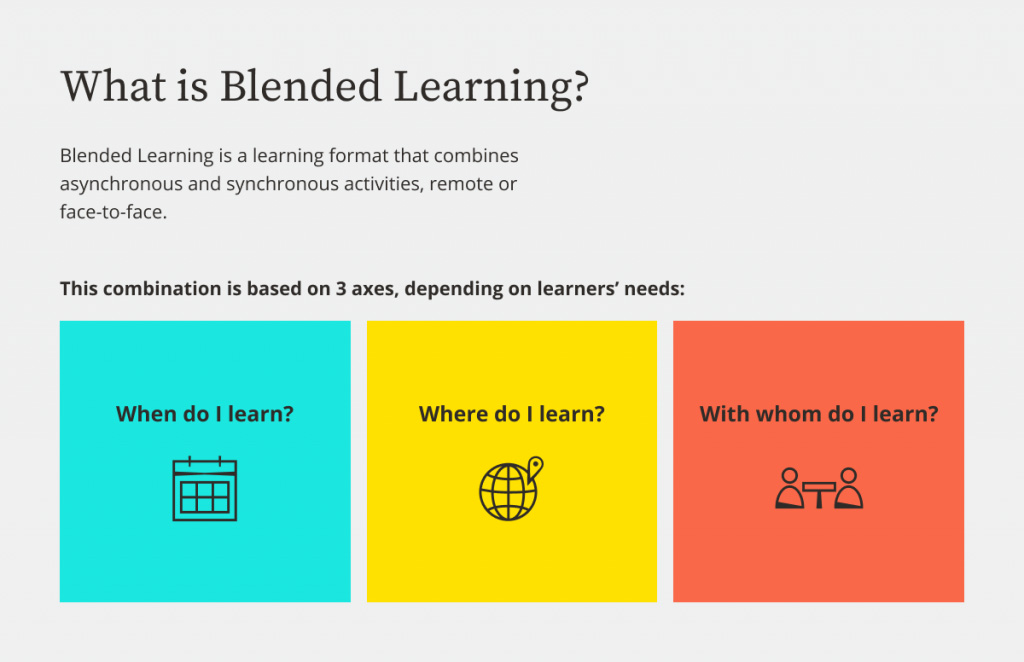 When do I learn? Specifically, does the learner learn at his own pace or at a specific time?
Where do I learn? Does the learning take place at a distance or face-to-face with a coach or in a classroom?
With whom do I learn? Is the learning administered in a group or individually?
For an engaging experience, depending on the objectives for the training, there should be a combination of asynchronous activities that can be carried out at the learner's pace. Activities can include watching a video, reading an article, completing an e-learning module, or even synchronous activities, where learners must be present at the same time as occurs in virtual classroom or classroom training.
Diving deeper into Blended Learning
Having a variety of activities widens the scope of training with several benefits to both the organization and employees.
Organizations will find that Blended Learning gives them:
increased efficiency in the deployment of learning at scale;
faster response to business challenges through rapid sharing of key skills;
a reduction in training costs.
With Blended Learning options, employees will appreciate having:
flexibility in the pace of learning (also known as "learning in the flow of work");
variety in the format of educational resources;
a reduction in loneliness by making learning more social thanks to interactions.
Why integrate virtual classes into your Blended Learning strategy?
The virtual classroom is not by any means a substitute for in-person learning, but is instead a vital addition to an L&D strategy that includes Blended Learning. Virtual classrooms and face-to-face training are often seen as the most effective teaching methods, for several reasons. First, the presence of a coach or instructor aids in the retention of knowledge, increases learner engagement and completion rates, and allows for real-time interaction and feedback with learners.
In addition, the power of the collective helps to break the isolation of the learner during training, facilitates knowledge sharing, allows for the exchange of best practices, and encourages collaborative work. Helping memorization through scenarios and activities while having a fixed framework allows learning to be scheduled into the workday in a way that limits the option to postpone or cancel.
The benefits of the virtual classroom
Virtual classes bring an additional dimension to training, because they are more scalable and flexible to set up than an in-person classroom session. Their digital format fits more easily into the learning process and encourages more iterations over time while providing necessary social support. This leads to better engagement of learners, more teaching efficiency, more collaborative learning, all bringing an additional dimension in the creation of a true Blended Learning experience.
How can you create an engaging virtual classroom experience?
The organization and composition of your virtual classroom training will depend on your objectives, and should take into account the training needs of your learners, who will guide you throughout this process.
These objectives could be offered in the form of question and answer sessions to support those learners who need a little more help, or applying the knowledge that's learned online through a sub-group exercise. Individual or small-group coaching sessions are even more beneficial.
You could begin with a virtual class that shares a common vision and message with all learners, or that presents and reinforces your corporate values. Then, through online activities, you can provide learners the opportunity to acquire skills at their own pace. Reinforce learning even further by conducting a virtual closing class to share answers to previously asked questions, provide best practices, summarize key points and even lay the groundwork for an action plan.
If your training focuses on a more complex program with different levels and sub-topics, you could alternate online activities (asynchronous) and virtual classes (synchronous) to facilitate skills development and retention of knowledge topic by topic.
Best practices for effective learning
Once you have defined your goals and are in the planning stage, keep in mind that the virtual classroom is not an isolated activity. Work on your pedagogical scenario to make sure that all the activities work together and provide value. You can also use responses from surveys or open-ended questions to start discussions within the virtual classroom.
Create engaging blended paths and drive effective learning outcomes with proven pedagogical techniques, a full range of learning activities and a user-centric interface.
---
ABOUT THE AUTHORS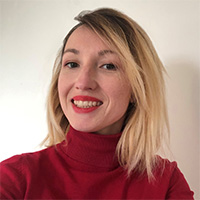 Claire Di Manno is Program Manager at CrossKnowledge. Expert in pedagogy and learner marketing, she has advised and guided major international organizations in the deployment of their digital learning projects. As Program Manager of the CrossKnowledge Academy, she is committed to placing the learner at the center of learning experiences.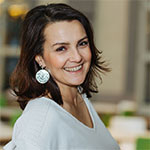 Caroline Meriaux is a Learning Design Consultant at Crossknowledge. She supports companies in the design of their online or blended training projects. She also facilitates workshops on these topics. Before joining Crossknowledge, Caroline worked in Higher Education and Research where she helped Faculty members develop their teaching skills and offer new teaching formats including Digital Learning. She holds a master's degree in Psychology.