This article is the third in a 3 parts series by Cedric Borzee, Senior Learning Advisor, CrossKnowledge
1. Can we engage all generations in the learning process?
2. Generations in the learning process?
3. From Lifelong Learning to Lifelong Employability
Based on the following:
Intelligence is not a defined quantity,
Kegan's theories on adult development,
Neuroplasticity as scientific model,
Demographic changes like life expectancy,
The Lifelong Learning model from Professor Nick Van Dam can also become very useful in creating the conditions for engagement of all generations in the learning process:
Growth Mindset (See Carol Dweck)
Serial Mastery (from T to M model)
Stretch goals and capabilities for finding the Flow
Build personal learning network and brand
Own your own development
Do what you love and find your Ikigai
Design thinking for all
Last December Deloitte Insights published an interesting article called No time to retire. In their analysis the authors describe a new talent pool — not millennials, but those who continue to work past traditional retirement age.
By 2024, one in four workers in the United States will be 55 or older. To put this in context, in 1994, workers over the age of 55 accounted for about one in 10 workers.
Another key focus for designing an 'age-aware' learning is the workers themselves – how they can perform and keep performing at work, but also why they continue to go to work in the case of older generations?
This persona-based approach from Deloitte could be a good starting point: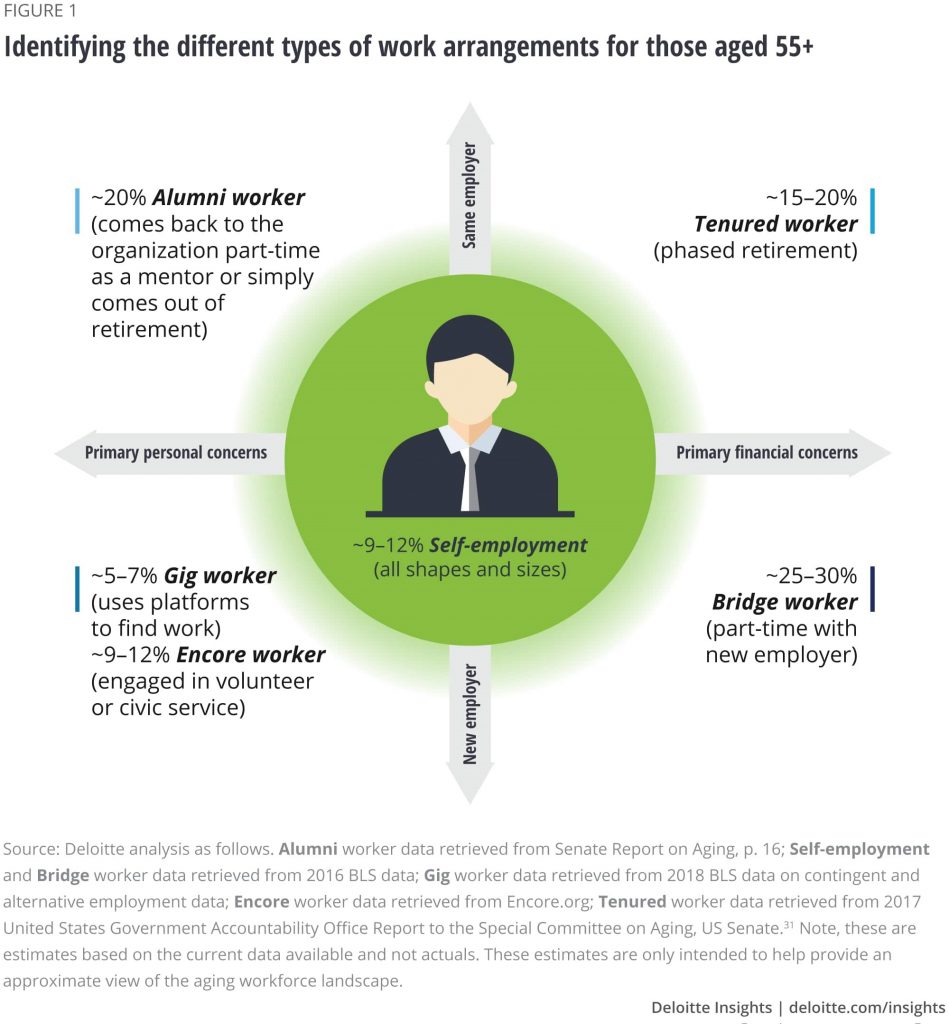 What you could do tomorrow?
There is a certain number of immediate actions L&D professionals can take to engage all generations in the learning process. These design criteria can certainly help you design a better 'all-generation' learning experience:
Make UI easy & simple for all
Don't copy-paste PPT for mobile usage
Catch attention of the learner in the first seven seconds
Use connectivism to facilitate buddying & mentoring system
Design for fast & slow learners
Design adaptive learning journeys
Detect unconscious unknown with inductive approach & self-assessment
Make it fun and game-based
Provide multilingual learning offer as appropriate
Work on accessibility – visual/ear impairment
Offer 'digital skills for all' programmes
…
This article is a follow-up of my talk at LTUK19
---
SOURCES :