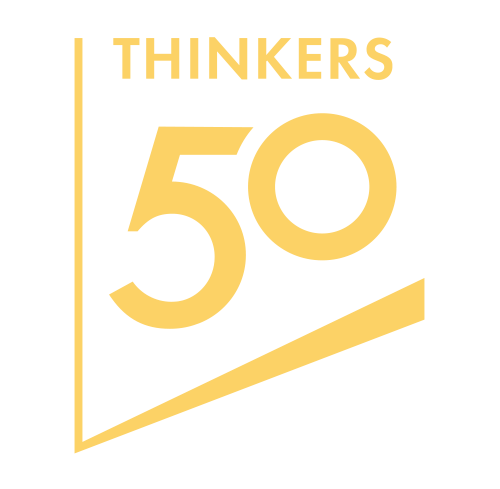 The 2023 Thinkers50 Awards Gala, often dubbed the Oscars of management thinking, revealed the new rankings and award recipients at London's historic Guildhall on November 5-6.
This prestigious event attracted over 500 delegates from around the world.
CrossKnowledge is elated to announce that five esteemed members of our faculty have earned well-deserved spots on the 2023 Thinkers50 inductees list:
Harvard professor Amy Edmondson, (#1): For the second consecutive time, she has claimed the top spot in the Thinkers50 Ranking. Her groundbreaking concepts of psychological safety and intelligent failures are poised to transform the way organizations operate worldwide.
Adam Grant (#2): A distinguished professor at the Wharton School of the University of Pennsylvania, renowned for his expertise in organizational psychology.
Tiffani Bova: A specialist in Growth IQ, whose insights have made a significant mark.
Dorie Clark: A Columbia Business Professor and an expert in self-reinvention, branding and entrepreneurship.
Erica Dhawan: An authority in connectional intelligence, teamwork, and collaboration.
Additionally, we proudly celebrate Avivah Wittenberg-Cox, our esteemed expert in gender balance, who has rightfully entered the Thinkers50 Hall of Fame. She joins other distinguished members of the CrossKnowledge Faculty who have achieved this prestigious honor, including Charles Handy, Marshall Goldsmith, Tom Peters, Fons Trompenaars, Edward Lawler, and more.
 
These visionaries are making an extraordinary positive impact in their respective fields, and their contributions are clearly resonating with the community.
We are delighted and honored to play a part in disseminating their ideas in the corporate world on a global scale. Please join us in extending warm congratulations to all of them for this well-deserved recognition!
---
See the full listing of laureates in the 2023 Thinkers50 ranking.