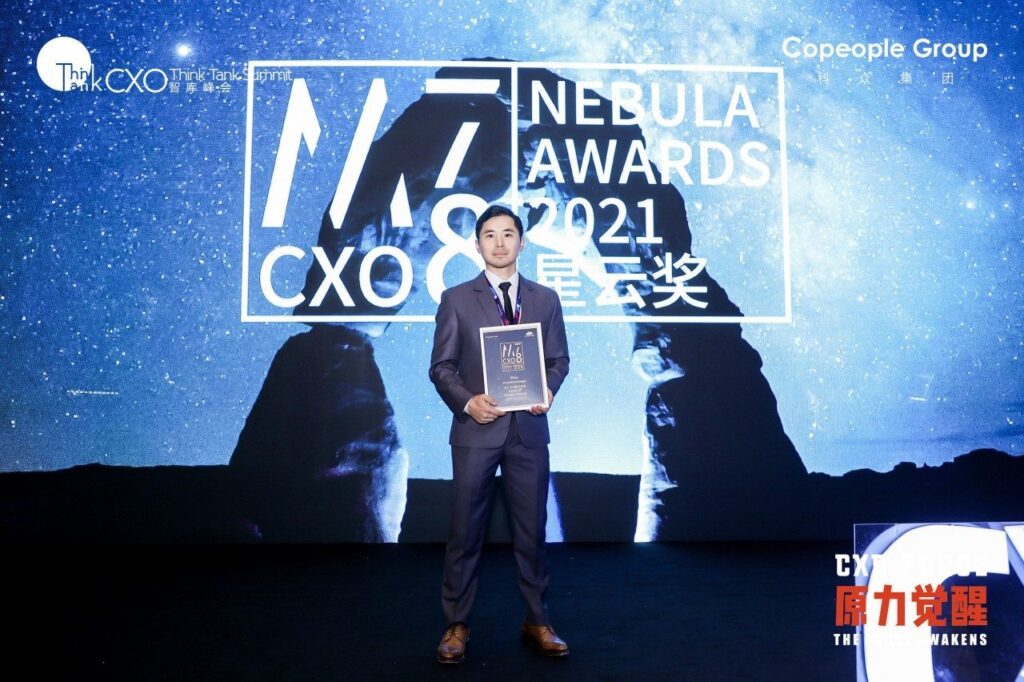 With an estimated value of 200 billion RMB in 2021, China has become one of the biggest corporate training markets worldwide, and also one of the most dynamic ones ( +20% annual growth) .
Wiley – CrossKnowledge is continuously investing and developing in this strategic market to help companies and individuals build the skills they need to succeed.
CrossKnowledge serves its Global Clients in China and has established strong network of strategic local partners: CEIBS Online (Leading Executive Education company), KNX (Leading HRIS company) and AMA China (Leading leadership training company).
CrossKnowledge has had a presence in China for 11 years and chose to accelerate and expand its footprint in 2020.
Today the Wiley-CrossKnowledge Strategic Alliances & APAC team is supporting our partners to serve more than 400 major international and local organizations throughout China.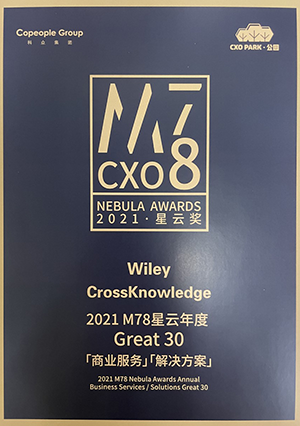 In 2021, CrossKnowledge received one of the most important tech market recognitions in China: the NEBULA CxO Awards from Copeople Group.
CrossKnowledge, with its holistic and effective learning solutions, has been identified as one of the 30 best Business Services and Solutions in China across all categories, by a jury of CxOs from top Chinese companies and organizations.
CrossKnowledge Learning Solutions have been particularly praised for their quality, innovation, and the outcome they have created for customers in China.
We are glad and proud to receive this important award, which values the work of our teammates, and the business value created for organizations, recognized by C-level executives. We will continue to pursue our development in this market with a global vision, locally adapted to cultural requirements, and with a continuous innovation path.

Michel Thirapounnho, Director of Strategic Alliances & APAC region for Wiley-CrossKnowledge
---
About CrossKnowledge
CrossKnowledge empowers global organizations to continuously develop a skilled workforce.
Its multi awarded digital learning solution uniquely combines digital content for the most in-demand skills, a powerful learning platform and expert capabilities to create impactful learning experiences.
For over 20 years, CrossKnowledge has been recognized as a partner for effective skill building at scale, with unmatched expertise and accountability thanks to its client success team.
CrossKnowledge serves 500 clients, reaching 12 million learners. CrossKnowledge is part of Wiley, a leader in Research and Education, helping people and organizations develop the skills and knowledge they need to succeed.