CrossKnowledge improved his positions as Strategic Challenger for Digital Learning in the Fosway 9-Grid™ and is recognised as a Specialist in the Core Challenger area of the Learning Systems grid.
Our rich and broad suite of capabilities contributes to achieve greater adoption of CrossKnowledge solutions in the market.Our higher presence is confirmed by CrossKnowledge's growing base of 500 global customers — including Motorola Solutions, L'Oreal, Mastercard, Engie or Carrefour — meeting the needs of complex enterprise-scale global companies and assisting them in their learning challenges by converting training process into real business impact.
At CrossKnowledge, we focus on developing integrated digital learning solutions for our clients. With the recent addition of the Facilitator Interface in CrossKnowledge Blendedˣ, and Fosway confirming our platform as a Strategic Challenger, we are sure we are on the right track. Our learning platform is ready to tackle all organizational learning needs.

Danish Khan, Product Marketing Manager, CrossKnowledge.
The broad portfolio CrossKnowledge provides to enterprise-scale customers, and its continued commitment to service and innovation has secured its position as a Strategic Challenger for 2020 on our 9-Grid™ for Digital Learning. Meanwhile, the evolution of its learning platform sees it reclassified as a "Specialist for Learning Systems.

David Wilson, CEO of Fosway Group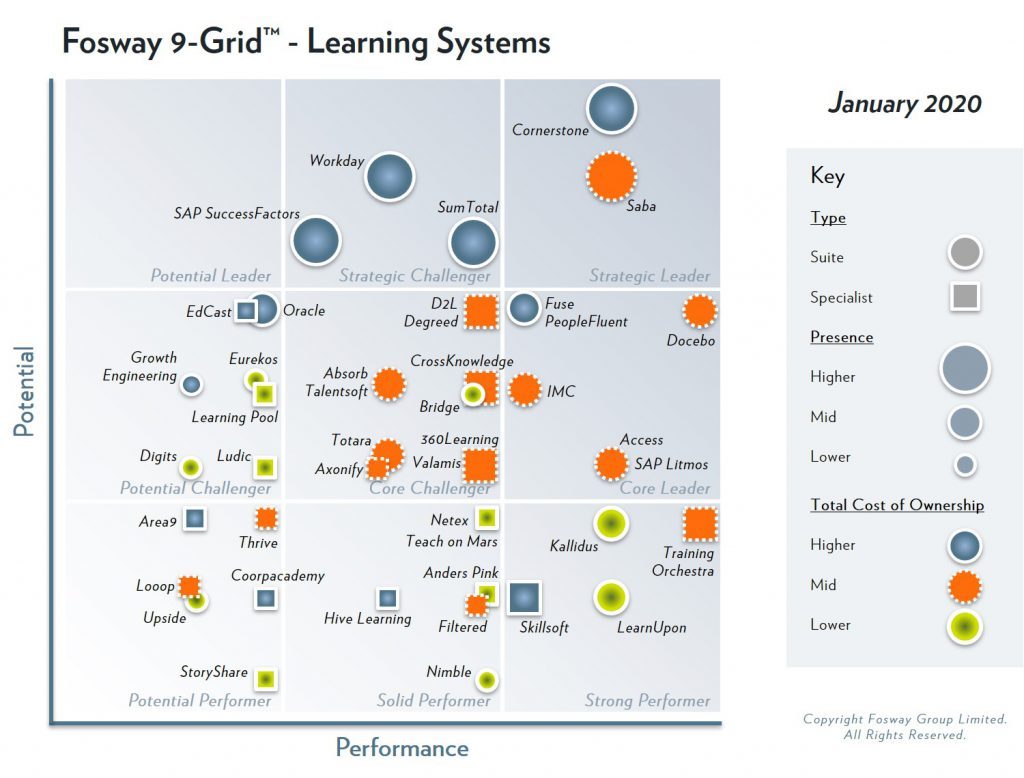 Further details on the 9-Grid™ can be obtained from the Fosway website.
---
About the Fosway 9-Grid™
Fosway Group is Europe's #1 HR industry analyst. The Fosway 9-Grid™ provides a unique assessment of the principal learning and talent supply options available to organisations in EMEA. Now in its sixth year, the analysis is based on extensive independent research and insights from Fosway's Corporate Research Network of over 150 customer organisations, including BP, HSBC, PwC, RBS, Sanofi, Shell and Vodafone.
Visit the Fosway website at fosway.com for more information on Fosway Group's research and services.