Content-Anbieter und Händler
These partners have been selected for the quality of their content. Their integration with the CrossKnowledge Learning Suite is made easy thanks to the CrossKnowledge Hub.
Business Digest
Since 1992, Business Digest has been covering cutting-edge leadership trends and publications by looking at practices and theories, academics and decision-makers, interviews with leaders and expert points of view in Europe and the world. CrossKnowledge chooses Business Digest for the well-known quality of its managerial dossiers, which enable our participants to go beyond their training and understand the issues that underlie the major transformations of their respective business environments.
Editions ENI
With the expertise and know-how in the implementation of various training methods (blended learning – E -learning – tutored resource center – classroom based training, etc.), ENI Edition designs for your company a comprehensive solution adapted to your problems, by providing an individualized response to each of your users, taking into account their level, their needs and expectations. Created in 1981 in France, ENI Group is composed of three companies and a subsidiary in Spain. A specialist in computer training for over 30 years, their motto is to design innovative tools and services tailored to their customers' needs.
getAbstract
getAbstract's mission is to find and expertly compress critical business knowledge for universal access. This knowledge is provided in a format that's quick and easy to absorb.
getAbstract's summaries allow professionals to stay current and competitive, so they can become leaders who make better decisions. getAbstract includes a library of more than 10,000 business book summaries, TED Talk briefs and compressed economic reports.
LearnSmart
CrossKnowledge has partnered with LearnSmart to provide IT, Security, and Project Management training seamlessly delivered within the CrossKnowledge platform or integrated with any SCORM or AICC compliant LMS. Our LearnSmart partnership provides CrossKnowledge customers with over 1000 business critical topics, expert instruction, and HD video instruction.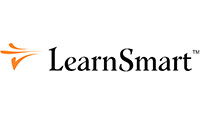 Procurement Academy
Established in early 2008 by former international procurement leaders, Procurement Academy is all about competence development for corporations: they train your staff to what is required for their roles using hands-on, world-class content and courses. See below their presentation video.
Procurement Academy's create a world-class learning environment for their customers that will allow each individual within the procurement team to develop the required skills needed for each specific task. Their solutions provide customized learning paths tailored for each procurement job, with a focus on training global corporate procurement departments.
Safari Books Online
Safari compiles the best technology books from leading authors and publishers into an online database that technology, IT and management professionals could quickly and easily search for reliable, definitive answers to mission-critical questions.