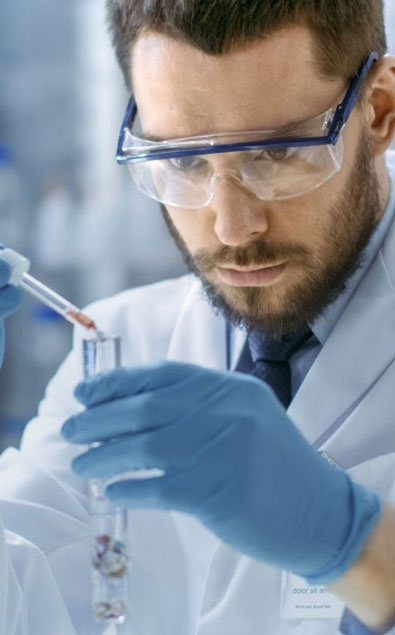 Evonik is one of the world's leading specialty chemicals manufacturers, based in Essen, Germany.
Though the Evonik brand was introduced in this century, the company has been operating since 1847, developing specialty chemicals that go into thousands of products, from tires to medications to animal feed.
Today, Evonik has around 33,000 employees operating in more than 100 countries.
Ever-changing business conditions and new, unforeseen challenges were putting pressure on new managers. The company wanted to update its L&D program to support managers with three or fewer years of experience. They sought a blended learning platform that could provide a globally harmonized and consistent leadership culture and skillset, while also allowing for adjustments to respond to regional cultures, customs, demands, and needs. Secondarily, since the different regions would operate on different timelines for implementation, each region would need its own sub-project to schedule and manage the implementation.
In order to reach their L&D goals, Evonik wanted to develop a platform that could satisfy these primary objectives:
Deliver a global suite of leadership skills and training for all new managers that is customizable enough to address regional needs;
Combine in-person and digital learning led by specialist in-house learning facilitators;
Reduce the costs of L&D via global scalability;
Offer more training, more frequently, with a broader variety of content;
Take advantage of existing tools employees were already familiar with in order to encourage acceptance and engagement;
Add value to the learning offer, the corporate brand, and the company's bottom line.

Developing ELJ:
the Evonik Leadership Journey
With the aim of meeting these broad criteria, Evonik chose to implement a blended learning program in partnership with CrossKnowledge to build the digital infrastructure and Eurosysteam as a partner in the conceptual and content-related design of the trainings. Based on design and workshop concepts developed both globally and on a regional level, the Evonik Learning Journey (ELJ) was developed and launched in all three regions within a year.
The ELJ consists of a three-module blended development program consisting of self-directed, asynchronous, virtual eLearning elements, and synchronous learning sessions in a group setting. The group sessions are partly organized as virtual seminars via video calls and partly as face-to-face events in a physical setting. The time in between modules is used for individual asynchronous eLearning and for applying previously learned input into daily business practices, as well as peer exchange and reflections on experiences in virtual or in-person settings.
The ELJ was set up as a digital learning journey within the LILY system (Learning and Individualized Library), a group-wide learning platform already in use at Evonik and hosted by CrossKnowledge. Creating this eLearning path within the familiar LILY system made it simple and easy for users to access all relevant documents and information in one convenient place. Using LILY also made it possible to set up the learning journey with a clear structure and path despite the asynchronous learning progress of participants. This also allows participants and supervising colleagues the ability to get a clear view of current progress.
The use of the learning platform LILY has enabled us to design a management training that follows a global approach, but offers us the possibility of individualization and regional adaptation. As a result, we were able to offer a high-quality and needs-based offer for our leaders worldwide with minimal effort.

Thorsten Junk, head of Leadership and People Development Academy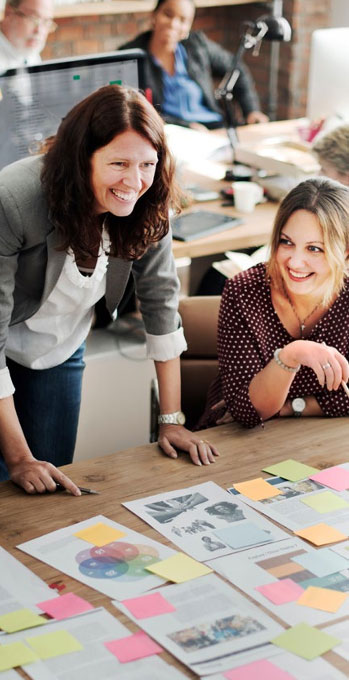 The ELJ has been successful in giving participants optimal preparation and support in meeting the day-to-day challenges of managing and leading.
It also provides them with an overarching understanding of leadership expectations at Evonik. The high degree of individual flexibility in the learning platform has proven very popular and resulted in high acceptance of the blended learning approach.
The elements of peer collaboration and the availability of learning content at all times in LILY enable the constant reinforcement of learning.
Additionally, the reduction in face-to-face learning has cut L&D costs by as much as half and saved the average participant two to three days in annual travel time.
Feedback from participants was vital to understanding how well the ELJ worked and how it could be improved. In order to gather that feedback, users were invited to share their thoughts via anonymous surveys after each of the three modules. The first two surveys measured the module's performance, while the third survey asked for feedback on both the final module and the overall program.
The surveys were designed and distributed with MS Forms, a platform most participants were already familiar with and which helped encourage good response rates. The Net Promoter Score, which measures how likely a participant would be to recommend the program to others, noticeably improved between the first and second modules, from 36 to 62 percent. It's obvious from this that the further along in the program users were, the more they appreciated the ELJ.
The Net Promoter Score is a common tool to determine the overall performance of a product. Please see the figure below for a comparison of responses for modules 1 and 2. The likelihood of participants recommending the program to their peers increased by 72%.

I was able to integrate the training flexibly into my daily work and learned at my own pace. Nevertheless, I benefited from the group and was supported when I needed help. The combination of different formats supplemented with an appealing digital learning interface has enabled learning in a way I have never experienced before.

Anonymous feedback from a participant
Since launching the ELJ and amassing and analyzing participant feedback, a number of lessons have been learned.

Among them are:
A blended approach clearly enhanced the learning experience. It is also clear that learning delivered in a variety of different ways was more effective than learning delivered in a single format.
Learners appreciated the flexibility of the blended learning experience. They showed a strong preference for short "micro-learning" nuggets over longer videos or documents. They also enjoyed elements like quizzes and exercises that allowed them to interact with the content and reinforce the learning.
By combining synchronous and asynchronous learning in online and offline communities, participants engaged with the learning in their preferred way, increasing the learning's effectiveness and improving collaboration.
Evonik: Best use of Blended Learning,
for the Evonik Leadership Journey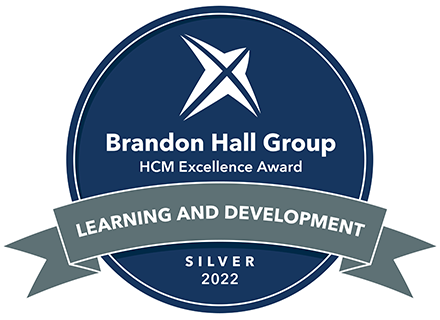 This innovative collaboration won a coveted
Brandon Hall Group SILVER HCM Excellence Award in Learning and Development
in 2022.
After the successful launch of the ELJ, Evonik plans to maintain the program's momentum by introducing the ELJ Advanced program for experienced leaders and managers. Each iteration of the program will be informed by user feedback regarding the blended learning approach.
The company has plans for further regional customizations made possible by the blended approach. Finally, the company plans to transition existing programs into a blended format and apply the ELJ formula to production-focused target groups that have had less exposure to the ELJ platform.
CrossKnowledge helps global organizations empower a skilled workforce to navigate the future successfully.
We give employees the power to unlock their potential and be future-ready, helping organizations — like yours — be successful. All through the power of engaging and unique digital learning experiences.