In this brand-new program, Elise Keith invites everyone to step back and take a bird's-eye view of your meetings to make them more engaging and effective. You will explore the core competencies required to run and contribute to high-performing, dynamite meetings, including systematically clarifying the meeting's purpose and desired outcome, drawing up a useful and realistic agenda, distributing roles, structuring meetings to achieve goals, ensuring every participant's engagement and getting tangible results.
Elise's systemic approach will enable you to rethink your attitude toward meetings and the way you run them. You will learn how to organize the right meeting at the right time with the right frequency, and create a flow of meetings that will ensure the success of your organization.
The essential skills for holding high-performance meetings
Discover how your leaders can be more effective and thoughtful in their approach!
---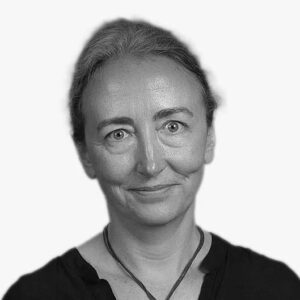 J. Elise Keith is the co-founder and CEO of Lucid Meetings and Meeting School, and the author of Where the Action Is: The Meetings That Make or Break Your Organization. She writes the Inc.com "Ask the Meeting Maven" column and is a regular contributor and expert commentator on all things meetings-related for BBC News, the Society for Human Resource Management, IndustryWeek and the Los Angeles Times, among others. As a speaker, educator and enthusiastic champion of excellent meetings, Elise brings inspiration and practical meeting know-how to business leaders worldwide.