Content aanbieders en resellers
Geselecteerd vanwege de kwaliteit van hun inhoud, zijn deze partners een aanvulling op die opleidingsdomeinen die (nog) niet volledig gedekt worden door de CrossKnowledge catalogus, zoals bijvoorbeeld softskills in desktop IT, compliance en talen. De integratie met de Learning Suite van CrossKnowledge geeft klanten de mogelijkheid om toegang te hebben tot alle pedagogische middelen, onafhankelijk van hun domein.
Business Digest
Sinds 1992 doet Business Digest verslag van cutting-edge leiderschaptrends en publicaties door te kijken naar praktijk en theorieën, academici en beleidsmakers, interviews met leiders en standpunten van deskundigen in Europa en de wereld. CrossKnowledge heeft voor Business Digest gekozen vanwege de bekende kwaliteit van haar bestuurlijke dossiers, die het voor onze deelnemers mogelijk maken om verder te kijken dan hun training en de problemen te begrijpen  die ten grondslag liggen aan de grote transformaties van hun organisaties.
Editions ENI
CrossKnowledge kiest voor ENI omdat hun trainingen gebruikers in staat stellen direct aan de slag te gaan met specifieke functies van pc-software. Meer dan 18.000 minitrainingen van 3 minuten met één oefening en één les. Talen: Frans, Engels, Spaans, Duits en Nederlands.
getAbstract
getAbstract's mission is to find and expertly compress critical business knowledge for universal access. This knowledge is provided in a format that's quick and easy to absorb.
getAbstract's summaries allow professionals to stay current and competitive, so they can become leaders who make better decisions. getAbstract includes a library of more than 10,000 business book summaries, TED Talk briefs and compressed economic reports.
LearnSmart
CrossKnowledge is een partnership met LearnSmart aangegaan om te voorzien in IT, Security en Project Management training. Deze trainingen kunnen naadloos geleverd worden op het CrossKnowledge platform of worden geïntegreerd met elke SCORM of AICC-compliant LMS. Ons LearnSmart partnership biedt de CrossKnowledge klanten meer dan 1000 bedrijfskritische onderwerpen, instructies van deskundigen, en HD-video-instructie.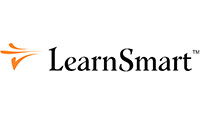 Procurement Academy
Procurement Academy, begin 2008 opgericht door voormalige internationale inkoopleiders, gaat volledig over competentieontwikkeling voor bedrijven: ze trainen uw medewerkers in dat wat nodig is binnen hun rol met behulp van hands-on, world-class content en cursussen. Zie hieronder de presentatievideo.
Procurement Academy creëert een world-class leeromgeving voor hun klanten die elk individu binnen het inkoopteam in staat stelt om de vereiste vaardigheden die nodig zijn voor elke specifieke taak te ontwikkelen. Hun oplossingen bieden op maat gemaakte leertrajecten voor elke aanbestedingsfunctie, met een focus op het trainen van wereldwijde corporate inkoopafdelingen.
Safari Books Online
CrossKnowledge heeft gekozen voor Safari vanwege de flexibiliteit en kwaliteit van de bibliotheek met IT-materiaal. Dankzij een indexsysteem kunnen gebruikers gemakkelijk de actuele informatie vinden die zij nodig hebben. Meer dan 18.000 boeken, documenten en educatieve video's die online kunnen worden geraadpleegd