Long gone are the days when companies could afford to take their time with the hiring process. In today's competitive job market, businesses must act quickly and strategically to secure top performing talent before their competitors do. In just 20 minutes, this podcast episode covers everything you need to know to attract and retain top talent. CrossKnowledge Senior Solution Consultant Rebecca Kwiatoski, is joined by Wiley's VP of Talent Acquisition Amanda Green, and PXT Select's Senior Manager Crystal Thomas to discover how to adapt your talent strategy to meet the challenges of the current job market.
Don't miss out on the opportunity to get valuable insights and actionable tips to optimize your recruitment process and onboard new employees effectively!
---
Key takeaways
Understand the expectations of hiring managers and new recruits
Utilize key tools and insights in the selection process to make better decisions
Adapt your talent strategy to meet the challenges of the current job market
---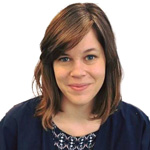 Rebecca Kwiatoski is a Senior Solution Consultant at CrossKnowledge. She's passionate about learning technology and how it can transform the learning journey in a scalable way by providing dynamic learning experiences. She has over seven years of experience in education, e-learning, and ed-tech working for companies in Asia-Pacific, Europe, and now North America. She has particular focus on e-learning implementation and its importance. Rebecca draws on her multi-cultural experience having lived in 4 countries and worked in 23 countries. She has particular expertise in Indian and Chinese markets.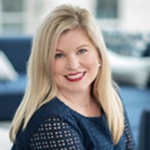 Amanda Green is a VP Talent Acquisition at Wiley. With over 18 years of experience in recruitment and talent development, she focuses on empowering diverse and multi-generational workforces. Her areas of expertise are recruitment strategy, talent analytics, leading high performing teams, and servant leadership.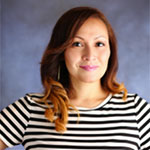 Crystal Thomas is a PXT Select Senior Manager at Wiley. With over 10 years of experience in talent management and corporate learning, Crystal empowers organizations to hire smarter, using scientifically validated assessments and actionable data. She is passionate about talent development and understanding the core behaviors that drive high performance and engagement.
---
Thank you for joining us today!  If you enjoyed this episode, please share it with your friends and colleagues and follow us on Spotify, Apple and Google Podcasts for more!