Many companies are launching DEI initiatives these days, and while this might look good for the brand, it's also important to ensure that the activities you create are actually meaningful to your employees.
In fact, your employees should have a key voice in how you craft your DEI program, since they are the prime beneficiaries of your efforts. By working together, you can create a culture that promotes inclusion, understanding, and support, all of which are critical to successful DEI.
Join host Morgan Ballevre, Solution Consulting Manager at Wiley Professional Learning, as he welcomes Art Howard, Vice President of Diversity, Equity, and Inclusion at Wiley. In this short but impactful episode, Art shares a personal story about why he's so passionate about DEI. They also discuss the importance of putting inclusion at the heart of your DEI efforts to bring people together instead of separating them with differences. Highlighting forgiveness as a tool to move forward, as well as meeting people where they're at, are additional insights shared during their conversation.
Key takeaways
Equip your employees with the human skills that support an inclusive work environment to better nurture and empower diversity
Actively solicit feedback from employees for invaluable insight into what they need to feel supported, and whether your initiatives are hitting the mark
DEI initiatives are not meant to be quick wins, but a journey that requires time and buy-in from every layer of the organization, starting with top leadership all the way down to the individual
---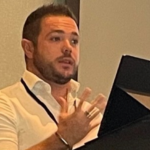 Morgan Ballevre is Solution Consulting Manager at Wiley Professional Learning.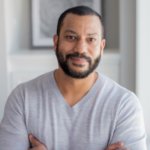 Art Howard is the Vice President of Diversity, Equity, and Inclusion at Wiley. Art has a passion for inclusion and diversity efforts and leading initiatives that focus on improving how employees feel in their organization and about their organization. Art started his career in the United States Army, where he served 6 years. Art earned a Doctor of Education degree in Organizational Development from University of St. Thomas in Minnesota, a Master's Degree in HR from the University of Oklahoma and a Bachelor of Arts in Psychology from the University of Maryland. Art currently serves on the board of Directors for TreeHouse, a non-profit organization with the mission of ending hopelessness among teens. 
Thank you for joining us today! We hope to see you again for the next episode of "The CrossKnowledge Podcast". If you enjoyed this episode, please share it with your friends and colleagues.