With hybrid working becoming the norm, and the digital workplace constantly available at our fingertips, how do you keep your employees engaged while avoiding burnout?
Kanika Punj, Learning Design Consultant at CrossKnowledge, hosts this episode and invites her colleague Anja Emonds, Research Manager, to discuss. They spend the episode expanding on the results of Anja's in-depth research on workplace behaviors, done in partnership with Maastricht University, plus insights from CrossKnowledge clients. Anja talks about the many advantages to a remote or hybrid working arrangement, as well as common pitfalls, and how this can impact employee satisfaction and productivity. They also talk about the benefits of employee wellbeing and the 3 facets of wellbeing that need attention. They finish the episode by exploring ways that organizations can contribute to help keep their workforce engaged, happy and productive — both in the short term and long term.
Key takeaways
There are many benefits to remote and hybrid working, but also many challenges
Employee wellbeing is important and should be a key part of any hybrid or remote work arrangement
There are many things that organizations can do to improve the work experience of their employee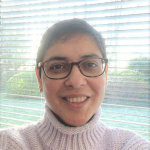 Kanika Punj is a Learning Design Consultant at CrossKnowledge. With an extensive Learning & Development background, she helps organizations invest in their people and make the best of all available opportunities for learning.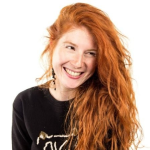 Anja Emonds is a researcher, thought leader, and a PhD candidate with a focus in corporate learning climate and online learning behavior. She is also part of the CrossKnowledge Academy team and works as a research manager. She advises on learning strategy to help organizations create learning ecosystems and increase the impact of their training platforms via learner engagement, employee motivation and blended learning.
Thank you for joining us today! We hope to see you again for the next episode of "The CrossKnowledge Podcast". If you enjoyed this episode, please share it with your friends and colleagues.