This podcast kicks off our new series The Human Advantage: Insights from Business Leaders. The series is dedicated to exploring the pivotal role of humans in driving organizational success. Each episode features candid conversations with prominent business leaders who have demonstrated a deep commitment to fostering a thriving workplace environment. 
For this episode, CrossKnowledge Global Account Manager Johanna Lindberg-Bert welcomes Sara Lupi, Global Head of Culture, Diversity, Learning, & Employee Experience at Sanofi Consumer Healthcare, to discuss how L&D initiatives can support a successful business transformation and the critical role of a behavioral framework to shift mindsets.
---
Key takeaways
Challenger mindset: L&D teams should encourage leaders and managers to adopt a "challenger mindset" to drive innovation and encourage curiosity.
Communication is essential: A clear communication plan that includes monthly bite-sized learning helps employees understand and support a business transformation.
Feedback drives growth: A feedback culture helps challenge employees to grow, recognize their strengths and learn from each other.
Community-based learning: Fostering a community-based learning creates an inclusive and safe environment for learners.
---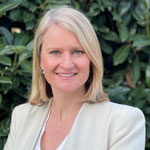 Johanna Lindberg-Bert is Global Account Manager at CrossKnowledge, passionate about advising C-suite executives on talent management and skills development strategies. She has over 20 years of experience in sales & business development, acting as Digital Learning and Development consultant for her Global clients and developing tailor-made solutions with the team.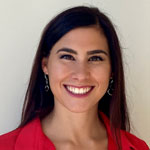 Sara Lupi is currently the Global Head of Employee Experience for Sanofi Consumer Healthcare, leading a team that drives culture, diversity, employee engagement and learning. Having lived in multiple countries, Sara also brings a diversified 13 years of experience in HR and commercial roles. She has a business-focused approach, aiming at co-creating inclusive environments that enables every employee to have meaningful and engaging experiences while making an impact on the growth of the organization. She has been guiding organizations through deep transformations and cultural changes in global and multicultural settings.
---
Thank you for joining us today! If you enjoyed this episode, please share it with your friends and colleagues and follow us on Spotify, Apple and Google Podcasts for more!