CrossKnowledge, the leader in integrated e-learning solutions, unveils a complete offer to assist companies in their mobile learning strategy. After launching the "My Learning" mobile application, CrossKnowledge combines training and mobile learning by proposing a fully integrating solution.
According to a study carried out by Ericsson at the end of 2015, over 90 percent of the data growth from 2015 to 2021 will come from smartphones. For many, smartphones and high-speed access to smartphone applications have become a requirement of everyday life. Using content while on-the-go is part of the daily routine for many, whether they are viewing personal (videos, social networks, etc.) or professional content (news, emails, etc.). A context that is more than just favorable to the development of mobile learning.
Yet, companies encounter difficulties using their e-learning content across devices, or they launch mobile-only solutions that have no synergy or correlation with their current training programs.
Mobile learning is not just about creating an application
CrossKnowledge guides companies as they define and implement a mobile learning strategy that is an extension of their training program. To ensure success and return on investment, three items are essential at all times: using existing content, creating mobile content, and how this content is used in the training programs (blended learning, learning communities, free-access, etc.).
These let employees:
Learn and interact with their peers, not only at the office or in front of their computer
Create continuity in learning, because everything is tracked, managed, and synchronized by the platform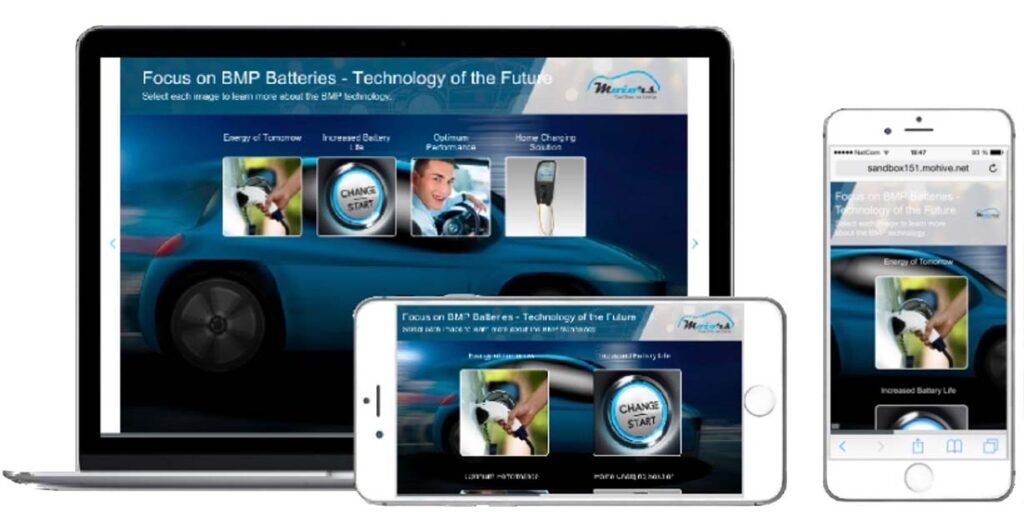 CrossKnowledge : perfect balance of content, format, and tools
With a complete solution and personalized assistance, CrossKnowledge aims to maximize on the efficiency acquired by its experience in mobile learning so that companies can capitalize on their existing programs and offer a more flexible and efficient training experience.
Revamped CrossKnowledge Library content for "Mobile" training issues: over 50% of the

CrossKnowledge Library has been entirely redesigned

to be 100% mobile-friendly (online or offline), no matter the device. CrossKnowledge is the only e-learning provider on the market offering interactive mobile content.
Content easily created using a

publication tool for digital content in a responsive format

: Companies are entirely independent in producing their modules, created in a native and responsible format, which means that they adapt to any device screen.
Mobile "Learn" application now available on iOS and Android: widening its reach to bring training to more mobile devices, CrossKnowledge has also made its "Learn" application Android-compatible. Now, a maximum of users can view training sessions offline and synchronize with the CrossKnowledge learning platform when back online. All content from the CrossKnowledge catalog, or created from scratch, can be consulted on the app.