Now more than ever, your managers need to go beyond managing direct reports. They must have the ability to work in flat structures and drive cross-functional teams in order to achieve objectives.
Lead from the Middle equips your managers with the necessary skills to collaborate effectively, lead with empathy, and influence others in this new business landscape.
They will not only make a real impact in your organization but also thrive through complexity and uncertainty.
This program benefits: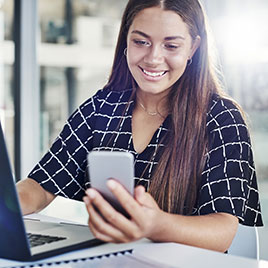 Junior Manager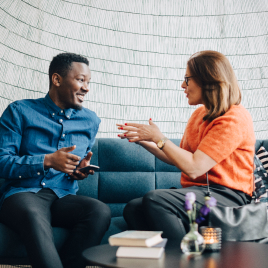 Middle Manager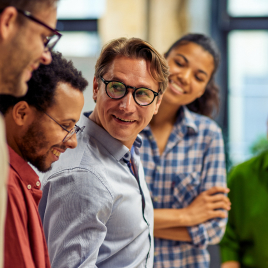 Project Manager
(transversal management)
Learned skills and behaviors
Influence and collaboration
Learn to communicate effectively by managing up,
down, and horizontally.
Generate innovative ideas
Develop diverse and curious thinking that sparks
innovation.
Accountability
Activate business success by increasing team
accountability to improve performance.
Teamwork
Create a safe environment where teams feel comfortable
contributing, failing, and learning.
Organizational impact:
Empower middle managers to develop essential leadership skills and mindset to:
Efficiently navigate flatter
organizational structures.
Execute business strategy by nurturing accountability and
ownership within teams.
Drive team performance and
business outcomes, while fostering collaboration in any environment.

Lead from the Middle
4-week program – up to 15 learning hours
Targeted employee cohorts learn together in smaller groups of around 10
Facilitator-led, situational learning
Thought-leading content developed with these experts:
Curriculum and Modules

Key learning points and outcomes

Program kickoff

Program intro, learning goals, and expectations

Week 1:
Understand leadership

The importance of embracing your leadership identity

How to create the conditions for success, even in complex and chaotic environments

The benefits of building strong, collaborative relationships

Week 2:
Lead yourself: challenge your assumptions

Recognize the value of curiosity in the workplace

Identify opportunities to think more divergently

Embrace failure for more effective innovation

Week 3:
Lead your team: create a safe, collaborative environment

The importance of psychological safety and empathy in the workplace

How to establish a psychologically safe environment for your team

Ideas for harnessing empathy when interacting with your team

Week 4:
Lead together: empower your team

to prepare your team for assuming leadership responsibilities

How to encourage accountability on your team

How to deal with conflict

The importance of acknowledging successes and sharing credit

Program Wrap Up

Program wrap up, impact

End of course survey

The CrossKnowledge advantage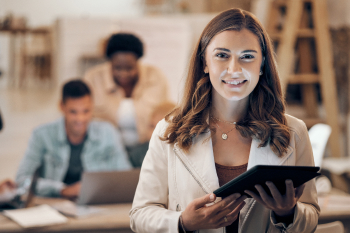 Outcome-designed
Engaging content activities developed
with renowned experts and delivered
in a proven learning design.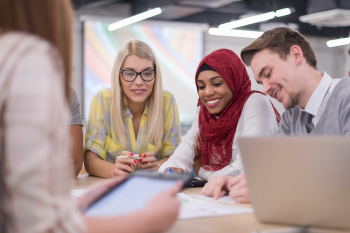 Cohort-based
Your employees learn together with
their peers and within the context of
your organization.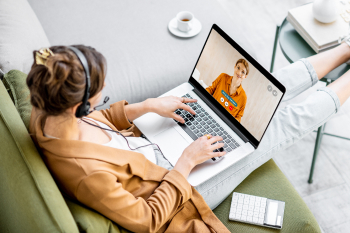 Facilitator-led
One-on-one guidance and virtual
sessions packed with purposeful
interaction and peer-to-peer learning.
Ignite collaborative
learning
More Facilitated Programs