Everyone and every organization in every industry can benefit from curiosity in the workplace. It acts as the springboard for many critical skills like decision making, conflict resolution, employee engagement, innovation, productivity, effective selling, problem solving, strategic thinking and others. Individuals who are curious excel at finding novel solutions for complex problems, and teams of curious individuals perform better and approach challenges in new and creative ways. In short, curiosity is an important trait in high-performing individuals and organizations.
In this podcast, Rebecca Kwiatoski invites guest Dr. Diane Hamilton to discuss the importance of encouraging curiosity in your teams, things companies do that inadvertently block curiosity, and how you can assess an employee's appetite for being curious.
Key takeaways
The importance of creating a culture of curiosity in the workplace and what can inhibit it
How to assess your employees' natural desire for curiosity as a first step to creating that culture
How different organizations have implemented curiosity into their work cultures
---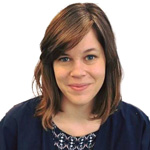 Rebecca Kwiatoski is a Senior Solution Consultant at CrossKnowledge. She's passionate about learning technology and how it can transform the learning journey in a scalable way by providing dynamic learning experiences. She has over seven years of experience in education, e-learning, and ed-tech working for companies in Asia-Pacific, Europe, and now North America. She has particular focus on e-learning implementation and its importance. Rebecca draws on her multi-cultural experience having lived in 4 countries and worked in 23 countries. She has particular expertise in Indian and Chinese markets.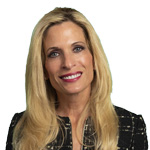 Dr. Diane Hamilton is a business behavioral expert. She is the creator of the Curiosity Code Index, the only assessment that determines the factors that inhibit curiosity. She is also the author of multiple books including Cracking the Curiosity Code: The Key to Unlocking Human Potential. Her groundbreaking work in the area of curiosity helps organizations improve innovation, engagement and productivity. Thinkers50 Radar chose her as one of the top management and leadership minds to watch. She is a highly sought-after keynote speaker and the host of a nationally syndicated radio show in the United States in which she has interviewed the greatest business leaders. Dr. Hamilton has served on multiple boards including Docusign, continues to serve as an advisor to startups, and holds an associate professorship at several state and private universities.
Thank you for joining us today! We hope to see you again for the next episode of "The CrossKnowledge Podcast". If you enjoyed this episode, please share it with your friends and colleagues.