The COVID-19 crisis is impacting the way we live, work & learn. As many organizations moved to quickly implement working from home, learning at work has had to adapt to the change. After many years of slow moving change, we are now seeing digital learning becoming an essential part of the corporate digital learning offering paving the way for a 'new learning era'. This will build on the findings of his article of the same name.
A new learning era?
All of L&D is in the same storm but not in the same boat as we move to the next phase in this crisis as we see major industry differences. Join Jan Rijken in this interactive webinar as he explores the effects of the crisis on L&D and the changes that are happening in the evolution of learning with our complementary webinar.
During this interactive webinar we will cover:
Early crisis lessons and L&D survey results
How this crisis accelerates the evolution of learning
Predictions on the medium & long term crisis impact on L&D
A new learning era and new skills for L&D
Q&A
We invite you to join, participate, learn from your peers and get input for your future L&D strategy and operation.
Featured Experts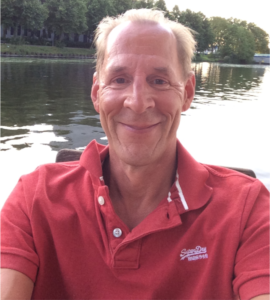 Jan Rijken
Learning Director
Jan Rijken is Learning Director at Wiley-Crossknowledge where he provides strategic advice to L&D leaders and conducts research. He is a visiting professor at IE business school and a former CLO at KPMG, ABN-AMRO & Daimler. He is a recognized L&D though leader, regularly publishes articles and is passionate about connecting L&D professionals and getting the best out of people.
CrossKnowledge
…Is a dedicated learning platform with content and delivery based on the needs of your learners and the organization. To find out more about how CrossKnowledge can help your organization contact our team.