The rise of hybrid work has weakened team cohesion, leading to decreased productivity and negatively affecting your organization's overall performance.
This program equips your key talent to build high-performing teams by developing skills and behaviors that encourage collaboration, accountability, and team cohesion.
This program benefits: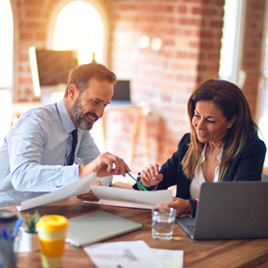 Middle Managers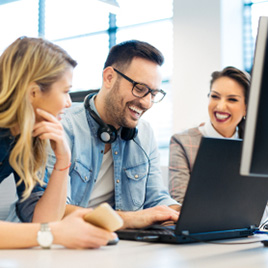 Key Talent
Learned skills and behaviors
Collaboration and accountability
Create a team environment that
encourages hybrid work productivity.
Meaning and belonging
Teach teams how to recognize differing
ideas and move forward as one team.
Psychological safety
Develop a safe environment where team
members feel comfortable contributing, failing, and learning.
Organizational impact:
Empower your people managers to foster team connections and cultivate a culture of teamwork.
Collaborate more effectively
for increased business performance and outcomes.
Establish a culture of trust and
accountability that drives
collaboration and teamwork.
Boost engagement scores by
implementing critical
engagement skills across your
organization.

Building Team Connectivity
4-week program – up to 15 learning hours
50 people working in 5 cohorts | Facilitator-led, situational learning
Thought-leading content developed with these experts:
Curriculum and Modules

Key Learning Points and Outcomes

Program kickoff

Program intro, facilitator intro, learning goals, and expectations

Week 1:
Create a shared reality and sense of purpose

What makes a "team"

Align on a common vision for your team

Foster team cohesion and collaboration

Week 2:
Foster a psychologically safe environment for connection

Set the stage for psychological safety

Give constructive feedback

Establish trust with your team

Week 3:
Lead a dynamic, connected hybrid work environment

Develop a culture of accountability

Manage difficulties within a hybrid team

Set new norms and communication rules

Week 4:
Discover strengths in your identities

Acknowledge unconscious biases

Recognize diversity in your team

Analyze team dynamics using personality styles

Program Wrap Up

Program wrap up, impact

End of course survey

The CrossKnowledge advantage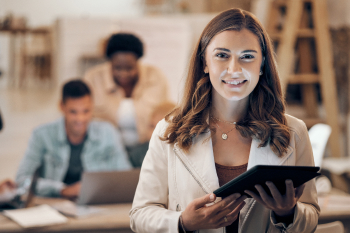 Outcome-designed
Engaging content activities, developed
with renowned experts, delivered in a
proven learning design.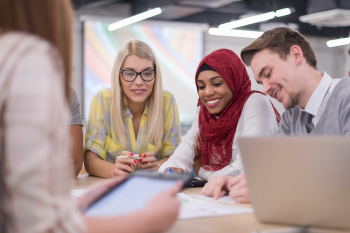 Cohort-based
Your employees learn together with
their peers and within the context of
your organization, at scale.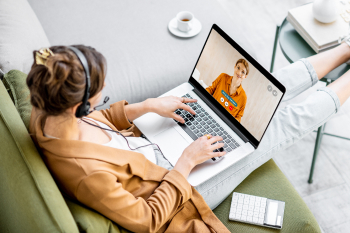 Facilitator-led
One-on-one guidance and virtual
sessions packed with purposeful
interaction and peer-to-peer learning.
Ignite collaborative
learning
More Facilitated Programs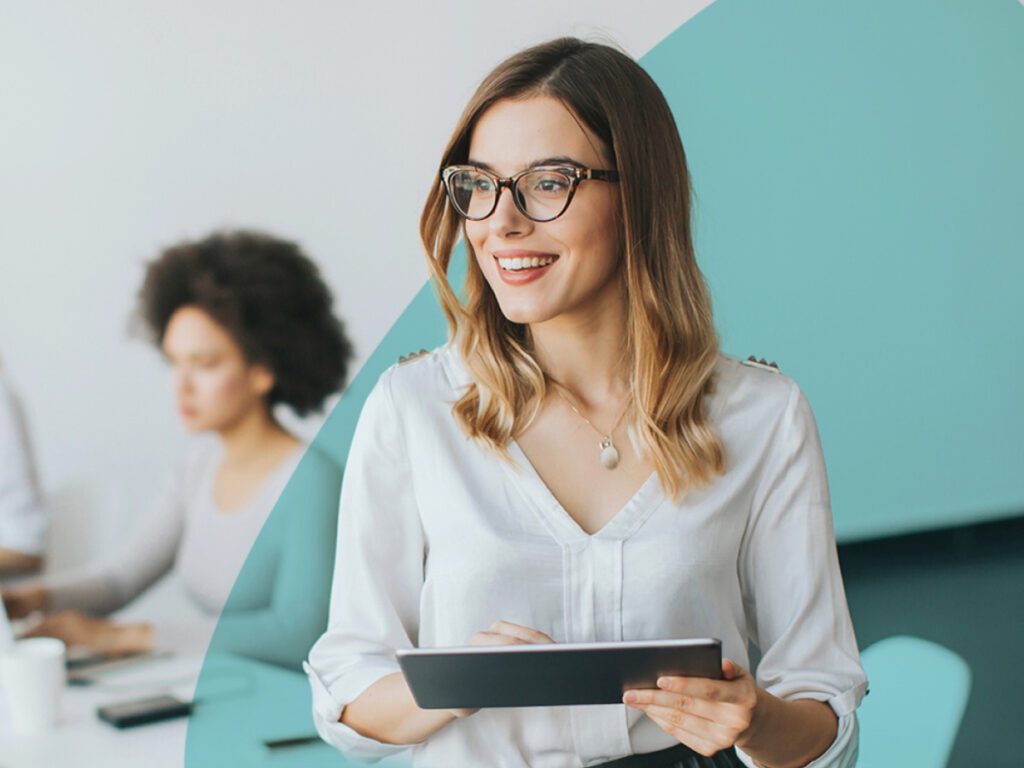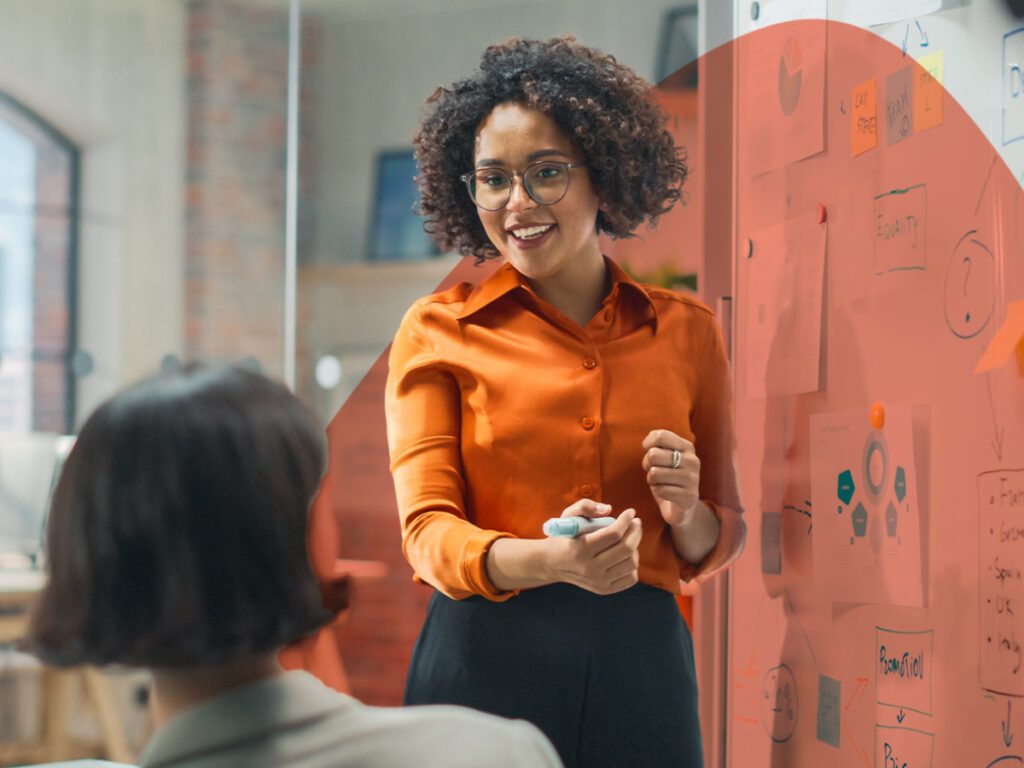 Unlocking Team Creativity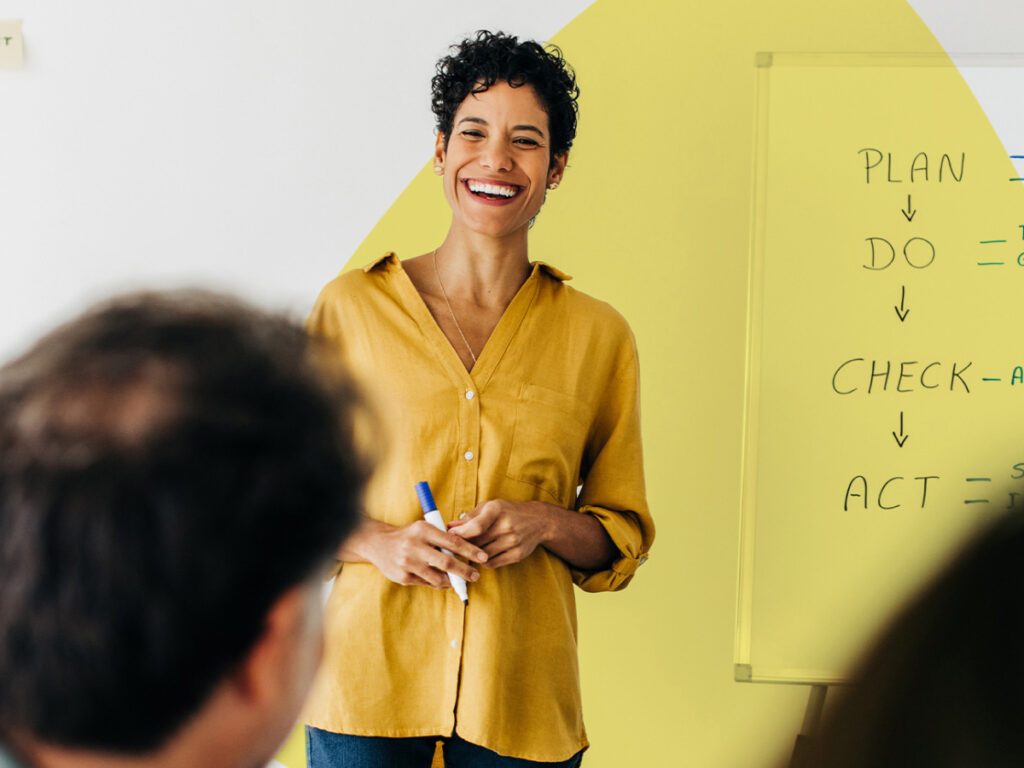 Automate Your Decision-Making